CLATapult's Marathon Program (LL.M)
CLATapult, founded in 2012, was the brainchild of three Undergraduate Program students of NUJS and has since come to be a pioneering name amongst law aspirants across the country. With the number of Aspirants increasing for Post Graduate Entrance Examinations like CLAT(PG), AILET(PG), BHU (LL.M Entrance), ILI (LL.M Entrance), DU (LL.M Entrance) and other equivalent examinations, it is imperative that interested students have access to competent mentors and detailed material to guide them. Till 2020, CLATapult had been curating study materials, worksheets and Mock Tests for the benefit of such students. However, CLATapult has now made these courses more engaging by providing active guidance through upgraded materials.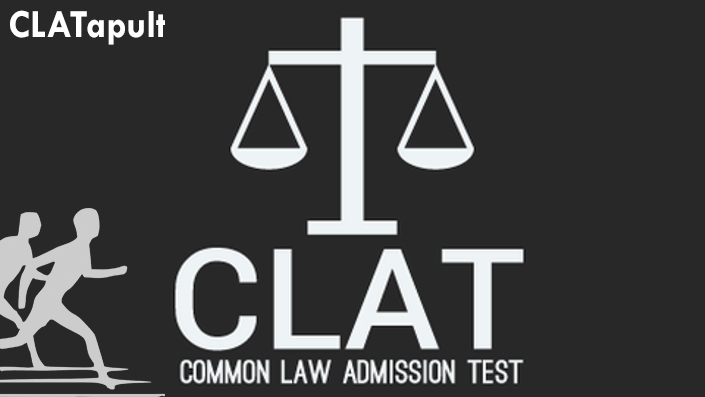 To further that objective, CLATapult has created a set of study material, each module dedicated towards one of the disciplines of law that are covered under the LL.M Entrance Examination Regime.
The Modules includes Constitutional Law, Jurisprudence, Criminal Law (covering both the Indian Penal Code and the Code of Criminal Procedure), Law of Contracts, Law of Torts, Public International Law & Human Rights, Environmental Law, Intellectual Property Laws, Labour Laws, Company Laws, Tax Laws & Administrative Law.
The CLATapult study material is not meant as a substitute for those books, but rather as a supplement, meant to hone the conceptual and analytical ability of a student and help him/her to brush up the more important and relevant aspects of a discipline, thus helping the candidate to ace the examination with relative ease. The Modules are student-friendly and exhaustive. The Question Banks will help the student gauge where he/she stands in terms of preparation.
Any student who subscribes to these study materials and classes should find himself/herself in a much more confident and comfortable zone to answer anything and everything that the LL.M Entrance Exam papers can throw at him/he on the D-Day. As the saying goes, proper preparation and planning prevents poor performance!
We are confident that any student who diligently goes through all these papers and replicates the instructions provided and prepares accordingly, will find the exams fairly easy.
These LL.M Entrance Examinations are expected to become tough in the postgraduate level too, especially since the total number of seats in the LL.M. programs being offered across all the Country in 2019 came to a meagre seven to eight hundred. Taking the expected increase in the number of applicants in 2020 and subsequently in 2021, that means a success rate of less than ten percent!
Several leading public sector undertakings including Navaratna and Maharatna companies like Indian Oil Ltd. and others have been relying on the scores obtained in the CLAT (PG) examination in order to shortlist candidates for recruitment. Of course, in order to be privy to such an opportunity, candidates need to secure the very top ranks in the examination.
The most important factor that can make a difference in this examination is therefore continuous, repeated and regular practice –to the extent that when the candidate faces the final question paper, it seems to him/her to be a mere repetition of the ones he/she has solved before many a time. Clat crash course can also help to create a difference. 
Join us and start your journey to success today!
To know about the other courses for CLAT LLM that CLATapult offers, click on the following links:
Imagine you're allowed to work with the top law firms such as Luthra & Luthra or maybe Khaitan & Co. Would you grab the opportunity? I bet you'd! But do you know the best way to make your dream come true? It is as simple as getting yourself the best CLAT LLM Couse! Of course, there are plenty of law coaching centers, but have you ever wondered why are there so many law coaching centers instead of just one with many branches? The law is a fantastic field to turn education into a brisk business where you will be charged with a bombasting sum of coaching fees with less assurance of successfully cracking CLAT LLM. This concept of business, where a student's trust and money are at stake, saddens us because we want every law aspirant to make a successful career in law. Concerning this never-ending vicious cycle of the facade, we at CLATapult have created the most promising CLAT LLM Course for you the benefit from the real mentors of NUJS! Every student's vision is essential, and we highly motivate our students to study hard and work smart with our CLAT LLM Coaching. We aim to justify our student's faith in us by providing them with top-quality CLAT for LLM preparation. 
Why is CLATapult the best CLAT LLM Coaching Centre?
To become the best, you need to learn from the best! And this is exactly what we have! We have brilliant students from NUJS who mentors our students with great passion and dedication. Our team of CLATapult faculty has bagged top ranks in CLAT and holds strong knowledge in every area to shape the future of our students. Our team of mentors specializes in their teaching department, ensuring they cover the CLAT LLM syllabus thoroughly. Just like how we have selected NUJS students to prepare our students, we also have selective methods of teaching that work wonders for our students.  
You already know the CLAT LLM syllabus is vast! With so many things to study, practice, and even remember becomes highly tiring for students. To resolve this issue, we provide an easy and fun method of teaching that helps students keep their energy high to stay focused on CLAT for LLM preparation. We pay close attention to each student with our interactive class sessions and assess their understanding of the subject/concept taught in the class. With our practical lessons and story-telling teaching methods, which students can relate to and grasp quickly, our CLAT LLM Coaching methods are highly innovative and well-structured. 

At CLATapult, we want students to pass out with flying colors and skyrocket their careers in the law domain. Therefore, we provide ample support and motivate our students to give their best in their preparation. Our CLAT LLM Course is designed in a way where students get suitable guidance from the roots of their practice to innovative study solutions and motivation and stay up-to-date with everyday current affairs & GK!
Eligibility Criteria for CLAT LLM Course
CLAT LLM is one of the renowned courses where students flourish their legal careers better by uplifting their knowledge and practical experience by brushing up their expertise. However, specific eligibility criteria are essential to check whether you can enroll for the CLAT LLM Course. Below, we have mentioned the CLAT LLM eligibility criteria for this course in brief:
Candidate must have completed a three-year bachelor's degree course in law (LLB) or a five-year law integrated course from a renowned university validated and accepted by the Bar Council Of India.

Candidates in their final semester of the law graduation program are also eligible to apply for

CLAT LLM Course

. 

Candidates in the general category must have 50% of the aggregate percentile in their law program. However, candidates from SC/ST category have a relaxation of up to 5% in their law program marks, where they are required to have a minimum of 45% marks in their law program.

Candidates of any age can apply for this course without restriction concerning age criteria. 
If you match the CLAT LLM eligibility criteria above, you are the perfect candidate to appear for the CLAT LLM 2024 exam!
CLAT LLM Syllabus 2024-25
Knowing the syllabus is extremely important for enrolling in the CLAT LLM Course. CLAT LLM syllabus 2024 will comprise three and five years of law subjects the candidate studied during their LLB/integrated LLB program. To help understand the CLAT LLM syllabus better, we have mentioned the details of the CLAT LLM syllabus 2024 below:
Subjects/Topics

No. of MCQs

Marks

Constitutional Law

60

60

Administrative Law

Torts

Jurisprudence

Law Of Contract

Criminal Law

Public International Law

Environmental Law

Company Law

Family Law

Property Law

Labour & Industrial Law

Tax Law

60 

60 
When will the form for CLAT LLM 2024 be available?
CLAT LLM form will be available on the first week of August 2023. Candidates eligible for LLM CLAT can check out the official website of NLU Consortium at consortiumofnlus.ac.in., where the form will be released. 
Below are some other details of the CLAT LLM form:
| | |
| --- | --- |
| LLM CLAT 2024 EVENT | DETAILS |
| Mode of filling out CLAT LLM application form  | Online |
| CLAT LLM registration fees for General Category candidates: | Rs. 4,000/- |
| CLAT LLM registration fees for General SC/ST/ BPL candidates: | Rs. 3,500/- |
Please note that the last date to fill out the application form for CLAT LLM 2024 for all students is the second week of November 2023.
What is the cut-off mark for CLAT LLM 2024-25?
Now that you know the syllabus of the CLAT LLM Course, it is high time you start preparing yourself for D-Day! Remember, like you, many applicants will apply for CLAT LLM 2024, so the competition gets even more challenging. Considering the previous year's marks, a CLAT LLM cut-off of 80 will likely fetch you admission to an NLU. However, if you want to enroll for CLAT LLM Course in one of the top-notch universities, your CLAT LLM cut-off should be 100+
Exam dates & patterns for CLAT LLM
You already know CLAT LLM Course's syllabus is extensive. Therefore, as D-Day makes its way to you slowly, opt for an active and intelligent work strategy to help you thoroughly cover all the crucial areas of your syllabus. 
The CLAT LLM 2024 exam date has been declared to be on the 3rd of December, 2023. To help you prepare for your exam, knowing other exam details and patterns is essential. Therefore, we have clearly stated additional vital information below to help you prepare for CLAT LLM 2024!
| | |
| --- | --- |
| Exam Event | Details |
| Examination Mode | Offline; in the form of pen & paper. |
| Duration of Exam | 2 Hours  |
| No. Of Questions | 120 Questions |
| Marks Per Question | 1 mark per question |
| Question Type | Multiple Choice Questions (MCQs) |
| Negative Markings Per Question | (-) 0.25 Per Question |
| Exam Language | English |
| Date of Admit Card | Last Week Of November  |
| Release of answer key  | December 2023 |
How to prepare for CLAT LLM?
Preparing for your CLAT LLM is no joke! Irrespective of how hardworking you are to get into one of the reputed law universities, an effective study plan is essential. Therefore, to help you prepare easily, we have provided some effective hacks below!
Planning: Planning is the first and vital step to ace your CLAT LLM exam. A practical study roadmap will help you prepare for your exam in the best possible way! Know your drawbacks or weakest topics the best and then plan as per your progress.
 Practice the previous year's paper: When you practice the previous year's paper, you get an idea of the pattern of questions. You can also quickly analyze the most repetitive or common questions with some observation. Doing so will also give you confidence and help you self-assess your progress and identify your strengths and weaknesses.
Follow recommended books: To ace your CLAT LLM exam, follow the below-mentioned CLAT LLM books

:

GK Today

Word Power Made Easy

Objective Arithmetic

Manorama Year Book

Analytical and Logical Reasoning by RS Aggarwal

India Year Book

Analytical Reasoning by MK Pandey; and 

Verbal Reasoning by RS Aggarwal
These CLAT LLM books are very helpful that will enhance your knowledge by implying it practically.
Daily Practice: Make a daily habit of practicing and solving the above-recommended books for your CLAT LLM Course

. Also, practice the previous year's question paper and note your faults. Doing so will help you know your drawbacks and will help you rectify your weakest topics by studying and practicing simultaneously.
How can you benefit from CLATapult's CLAT LLM Course?
We at CLATapult, have the best crash course to boost your progress and prepare better! We help students with thorough interactive live class sessions of up to 180 hours! Plus, our students also get to access our recorded lectures covering each topic of every subject with great detail. Students can quickly check out our LMS platform to benefit from 300+ recorded sessions. Apart from teaching, we provide 250 worksheets and 60 mock tests thoroughly revised for students by adhering to CLAT LLM's pattern. Additonally, we offer round-the-clock active doubt-clearing sessions on our Telegram and Facebook Groups. Here, our toppers of CLAT, our mentors, share online materials, past year's question papers, worksheets, books, and more with our students. Students also get to practice their daily lectures and lessons with worksheets provided in every class and attend special GK sessions to brush up on their general knowledge. 
So, if you want to experience the best CLAT LLM preparation with 100% assured quality support from our mentors anytime you need them, join our CLATapult coaching today!