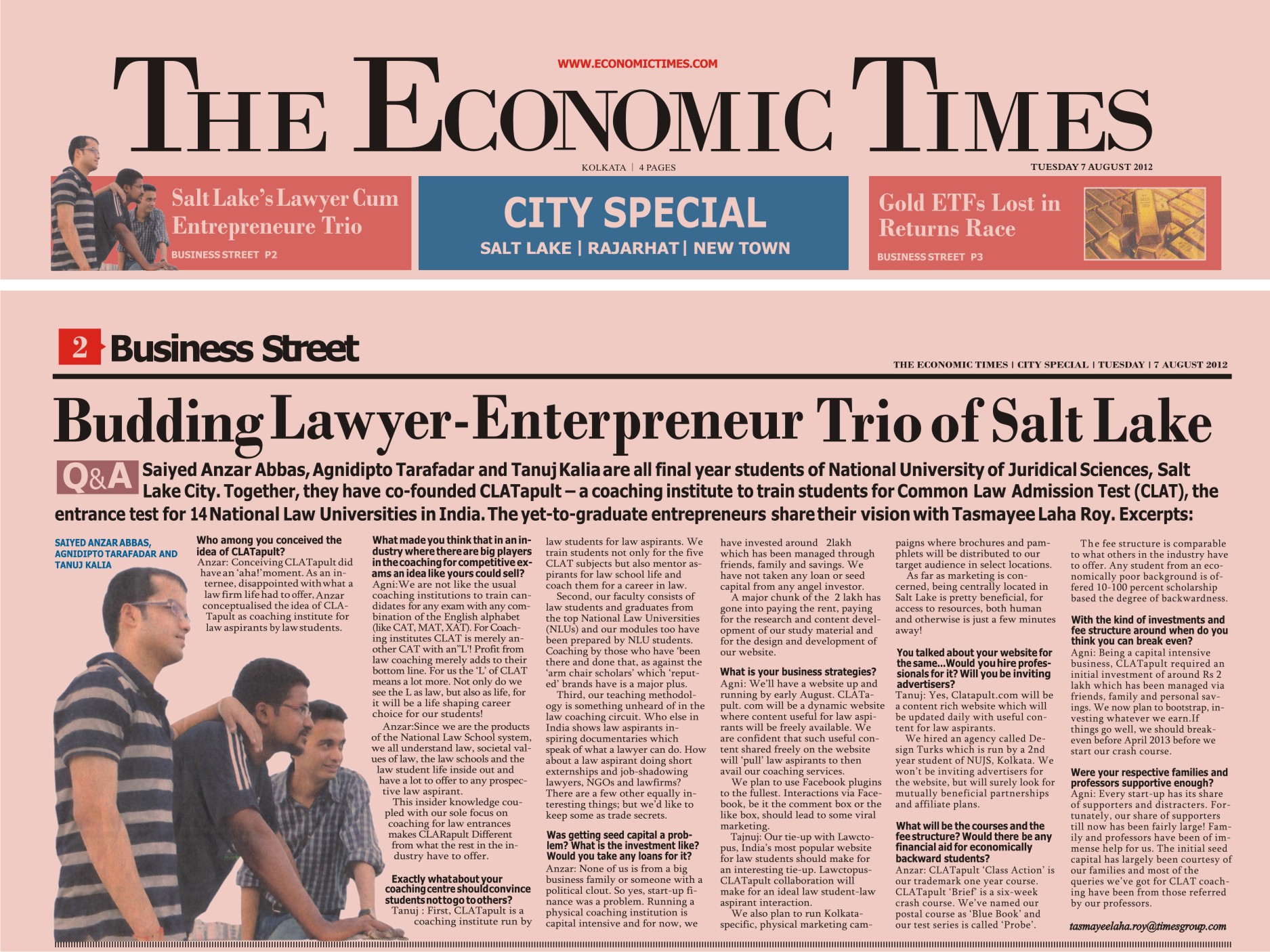 A smooth sea never made a skilled sailor : The roller-coaster that is CLAT – Write-up by our Logical Reasoning faculty for Bhubaneswar
How CLAT changed my life for good – A first-hand account – By the GK faculty, CLATapult Bhubaneswar
Focus, Dedication & Determination – The Secret ingredients to cracking CLAT – By CLATapult Bhubaneswar's Mathematics Faculty
How my presence is going assist the CLAT aspirants in Bhubaneswar? – By Aditya Bishen, English Faculty, CLATapult
CLATapult is on the Odisha Edition of the Times of India
Between the Devil and the Deep Blue Sea: My Journey through CLAT and beyond – By the Legal Reasoning Faculty in CLATapult, Bhubaneswar
CLATapult's New Center in Bhubaneswar
How will a CLATapult Center in Bhubaneswar help?
CLAT Coaching in Bhubaneswar by NUJS, Kolkata students
We thrive to offer high-quality CLAT coaching classes in Bhubaneswar and this is why we started our Bhubaneswar center. At CLATapult, we have always put quality above quantity, hence rather than creating 100s of useless study materials we focused on creating an amazing blend of result driven CLAT coaching in Bhubaneswar center and along with classroom oriented studies we also have extremely popular CLAT crash courses online, focusing heavily on giving you apt last minute suggestions, tips, and help you to get a good rank in the up-coming clat exam.