By Adithya Iyer
Exactly one year ago, in some dingy bar in Marine Lines, I was having my regular Royal Stag with ice and boiled peanuts on the side.
I was sitting with this friend of mine from the office I was interning in and listening with rapt attention to some of his arguments on a case dealing with Company law.
He made the concepts seem so simple that even I, barely a second year law student then, was able to understand fully well what he was trying to explain.
This was only a few hours after the partner along with the senior counsel he was briefing had expressed both shock and admiration at such unique argumentation.
It's a little too technical for my own understanding so to try and explain it here would be unfair to the readers.
This friend of mine never went to a national law school. He never mooted, never wrote a research paper, never attended jaali conferences (not to say that all of them are jaali) or any of the other awesome 'must dos'.
Yet, he remains the most resourceful and knowledgeable lawyer I have met so far.
One year into one of the top three law schools in India, I felt like an idiot and my lofty ideas about professional colleges and academic excellence were reduced to a joke.
It is rather ironic that I began my post with that kind of an example a few days before CLAT. By the time you would be reading this, some of you would be packing your bags, all set to begin your journey in the law school of your choice.
Some others would be battling hesitation and trying to figure out if it's really worth leaving home for a 'tier II' (or whatever they are called) college. For the rest, it would be a tough time considering you have 'failed' and 'missed out' on the most important exam of your life so far.
Interestingly, I intend to address all three sets of you.
I want to clarify that I am no authority on law school rankings. Neither am I a top ranking student with amazing mooting experience or expert legal writing skills.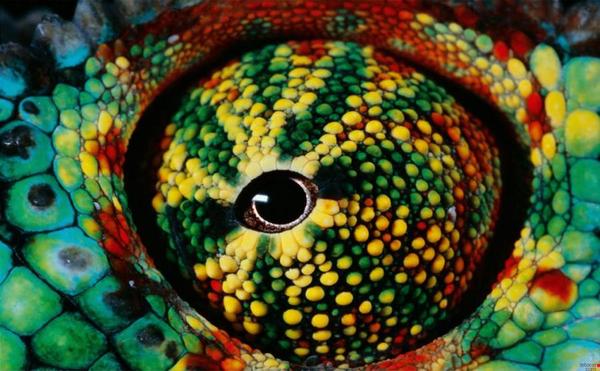 What I am, and very proudly so, is a firm believer in destiny and nature's way of helping you fit in. And that I believe is what will help all of you do alright.
I still remember when I was about to give CLAT, I'd look up tons of articles online about students' experiences and felt that someday, maybe I should write too.
A combination of complete disconnect from writing and zero specialized knowledge kept me away from even trying.
Yet, when Anzar bhai asked me to come up with something for Clatapult, I couldn't say no as I have immense respect for both of them and I've always wanted to contribute in some way.
Over another round of alcohol, this time Blender's Pride and in Kolkata, another incredibly smart senior of mine was urging me to take my exams more seriously and concentrate on my grades as it's a rat race out there and you had to keep up your game, always.
To be fair to him, his 'game' was right up there.
Edited the law review, was  always in the top twenty of his batch and had  recently landed a twelve lakh job, he was more than justified in looking out for me, trying to get me into taking law school seriously. At least his version of it.
I swear I tried, for two full days. Then, I gave up, too much of a task for me.
This incident was greeted with wild laughter when I narrated it to my internship friend who quite articulately said, "abhi se itna mehnat karega toh saala kya pachaas mein college life jiyega? Shanti se daaru pee, tension lene ko bohot time baaki hai"
I laughed with him but in my mind I was confused. Both of them were successful in their own right. Both of them wanted me to do well. Whose advice should I follow?
Having completed two years of a fun filled and eventful college life, I am happy to say I chose neither.
The good part is, you don't have to.  I never studied throughout the sem, never scored straight aces, never applied for the law review and at the same time, never got drunk and bunked an exam, never(so far, touch wood) failed an exam or got into other really messed up situations because of being too chilled out.
I enjoy some subjects, others I don't even pretend to like. Sure it costs you some marks in your projects but it's still better than not having a spine.
I enjoy, even more the life in the hostel. It teaches you so much.
All your high school notions of good and bad get almost harshly replaced with a universal grey, varying only by shades.
Spending all your time with the same set of people within five acres of land really does make things very realistic.
You can't pretend or be fooled for very long.  Everybody finds their place, their friends, their support systems.
Some still call their parents twice a day, never go out after curfew. Others have discovered sides of themselves they could never even imagine existed. A few remain the way they came, steadfast and unwavering from their principles.
The one common factor is that all of them seem to be doing ok. Even the ones who seem never to pass an exam as well as the ones who give competition to the furniture in the library. They are all doing alright, living happily in their little social circles.
And that is the point I am trying to make. We are the same people who were initially terrified of being ragged and slowly got the hang of college and today, we find ourselves doing such different things, it becomes difficult to even acknowledge the common beginning.
Yet, finding your groove, your own reasons to be happy is a constant.
For some it is the twelve of lakh job, for others it is no more than finding another quarter of rum and for some others, both. Nobody can really judge what is right or wrong.
I find it amusing to read post after post about how to 'master' law school, how to 'get ahead' (there were other, much lamer ones). That's just crap. Live your life, be yourself, you'll be fine. There is ample space for everyone.
In law firms, in courts, even in business.
Within a thousand words, I have given you such wide ranging examples. The maverick lawyer, the class topper, the budding entrepreneur and the average student relating all this to you.
We all fit in somehow in this seemingly complex but actually simple ecosystem.
Having said that, it is imperative to keep your eyes open. You need to observe the people and activities around you and adapt at your own pace. Don't get carried away. Ignore people who tell you there is much more to do. You're not six, you you can gauge if you're in a mess.
And I'm sure people across colleges and streams can identify themselves with this joke of a mindset that pressurizes them, pushes them deeper while claiming to uplift them.
Having said that, I must tell you that law school is fun, it has loads of activities, while there is no special mantra and definitely no 'must do' (Write all your exams though). There is something for everyone and it is a good, enriching life. Yet, this life isn't exclusive to 'national law schools'.
Sure, things tend to be a little more serious and streamlined here but you could be anywhere, studying in the tenth tier of the imaginary law school index and still do fabulously well.
If you think otherwise, you're just stupid.
Obviously, you've spent fourteen years of your life trying to apply common sense to everything you're being taught and then go on to judge yourself purely on the basis of two hours. Good or bad, that judgment makes little logical sense and is only going to give you an incorrect idea about your capabilities.
Even more so, about your reasoning. Now, you don't want to be a lawyer with unsound reasoning, I'm sure.
That's about all there is to know. Cheers!
 —
Adithya Iyer is a 4th year student at NUJS and is the Vice President of the Student Body.
–