By Anirud Sudarsan
After spending a year at NUJS, I realize how life has changed considerably for me.
I am glad to have made it to one of the top tier National Law Schools in the country. While making it to NUJS was a challenging mission, surviving a year at NUJS seemed quite another.
Let me take you back to the hectic days of CLAT preparation, examination and the results and finally to one year of my law school life.
About 6 months before CLAT, just like every other 12th grader, I was a lot worried about my Board exams with every passing day just getting worse.
My mentor, Mrs. Hema Raman kept reminding me of the fact that I should not lose my focus on CLAT even as I prepared for the Board exams.
I think it was about that time that I realized what it means to gain a place within the top 250 candidates of some 25000 odd students taking up this extremely competitive exam.
But I ensured that I did not stop pursuing some of my passions. One of them being watching and following cricket. Would you believe it if I said one of the legends of the game motivated me to do well in CLAT?
I was inspired by what Ajinkya Rahane had to say about Rahul Dravid after he shared the dressing room with the legend during the India tour of England. Rahane said Rahul Dravid taught him and the other youngsters such as Abhinav Mukund to price their wicket as invaluable.
I knew I had to regard every single question in CLAT as invaluable for me to make it to that top 1% of all CLAT takers. My level of preparation for CLAT increased manifold after my Board exams.
I took a number of online tests too and before CLAT, I ensured I solved as many as 50 tests. As I was gearing up for the CLAT day, my mental framework was very positive and self-belief is what kept me in good stead.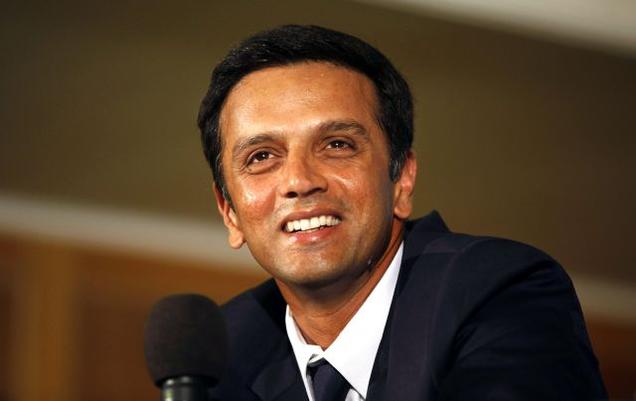 On the D-day, I tried really hard to keep calm and not panic before and during the exam. I think I did quite well to banish any thoughts of fear that would have meandering in my mind. When I came out of the exam hall, I had a feeling that I had done better than what I had expected.
I was no different than any other fellow CLAT aspirant and I engaged in a lot of online discussions. According to my estimates, I was expecting a score of 142-147.
A couple of days after CLAT, I left on a vacation with family to relax. Forget all about what you have done in examinations and let yourself breathe in peace Personally, I think it's the ideal thing to do after taking up a stressful and a grueling test. While on vacation in Goa, I got a call from Symbiosis Pune for the GD/PI. I was happy to have qualified for that as I had a decent fall-back option.
If I had to choose one decisive day in my life so far, I would have no second thoughts on saying that it was May 28, 2012. And it's significant for more than one reason. It was the day the CBSE Class 12 and CLAT results were declared.
I think I woke up to the news of my Class 12 results. I had secured a decent score in every subject but Mathematics. I knew that 92.4% would be good enough for securing admission into a reputed college in Chennai for B. Com.
Parents and relatives were clearly unimpressed with my Math scores but I decided not to bother about it and move on. At around 11 am, I was frantically trying to get access to the CLAT results on the CLAT website.
Tell you what, at that moment, I came to realize that booking a ticket via IRCTC is definitely not the toughest thing to do online.
Around noontime, I got to know that my AIR was 179 with a score of 139/200. I think I was more relieved than happy to know I would make it to one of the top tier National Law Schools in India.
Then came the big blow when the college allotment list was put up and I was allotted HNLU, Raipur. I knew there was something wrong in the first list and thankfully, the error was rectified in a couple of days, which let me know that I had been allotted NUJS, Kolkata.
Now is the time to press the fast forward button, and poof, there I was in NUJS, attending my first day at law school. The professors introduced themselves and gave us the basic instructions and guidelines to be followed.
I was as happy as surprised to know that there was no dress code in place. It was about time that we interacted with our seniors. It was quite a fun thing to go about from room to room and make yourself known to them.
Right from day one, I believed seniors would be the most helpful people around in college throughout our 5 years. And until today, seniors have proven it to be true and I am confident that this is how it will be for the rest of my time in NUJS. I was also lucky to have represented NUJS in a couple of inter-college events with the help of the seniors.
The first one being the Cultural Fest NH65, hosted by NLU-Jodhpur and the second one was the Quadrangular Cricket Series hosted by NLSIU, Bangalore.
In the one year, the people around me have taught me a number of life lessons. And the most important lesson was broadening of the narrow mind I had.
Only after a couple of months into NUJS, I became conscious of the fact that having a narrow mind would never help any cause and I was prepared to face and cope up with realities of the world having been put in to a completely different kind of lifestyle from what I lead back home in Chennai.
Stepping into college would ideally mean you're stepping into the 'real' world. You meet different kinds of people. You have a good day and then a not so good one. And you'll realize very quickly how much you miss home, where there's always mom, dad or your siblings to cheer you up. And that is precisely why you should not be shut in a cocoon.
Make friends, not only from your own batch. Have that one friend with whom you can confide everything. Life at law school is a dream come true for each one of us. We choose how to live the dream. It is about how well you utilize the freedom you get in college, away from your family.
You party hard, but not before (or after) if you can make sure you have done the requisite readings for the forthcoming classes. And I would not be lying if I said that it is really difficult to strike that balance between having fun with friends and preparing systematically for the exams, given the freedom.
To all CLAT-aspirants awaiting the CLAT results, good luck.