The key to improving your reading comprehension skills is to read as much as you can from good sources. As you make reading a habit, over time your reading speed will also increase manifold. Good sources of reading material can help in improving vocabulary, grammatical knowledge and equip you with better syntactic skills.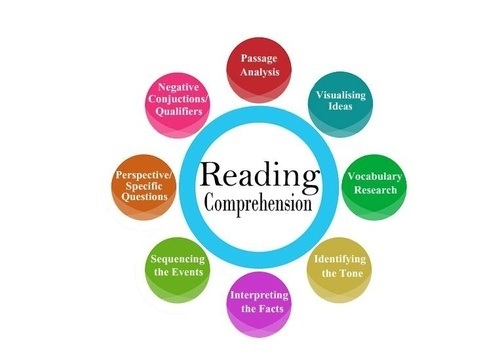 While there are multiple publications which you can brush through to complete your daily reading quota, you have to be discerning about the ones you consult for the purpose of preparing for comprehension questions in competitive exams.
Here is a list of sources that you may consult for reading comprehension. These sources contain materials on a wide range of topics written in good English. These are sources that I have personally consulted over the years for help with reading comprehension. Reading the available materials from these sources also significantly contributed to my general knowledge and writing skills.
You must notice that all the enlisted sources are English publications. This is because CLAT is an English based examination i.e. all the questions are in the English language. Working on your English skills now will reap you rich benefits in law school, so work hard and read well!
TIP: Try to read blog posts on various themes! Avoid tabloids and gossip pieces!
Note that this is only an indicative list. You can add or deduct from this list based on your availability of time and immediate requirements. Most of the mentioned sources are available online so you can consider going through the online versions before investing in print editions. Keep in mind that attempting to read from all of these sources is difficult and even impractical. Instead you can alternate your reading between different sources regularly, so as to ensure variance in reading and increase in the scope of your learning. You can also proceed by segregating the sources based on difficulty level (you will have to determine yourself how much time you take to comprehend the texts in each source) and going up the difficulty scale at your own pace.
Newspaper/News Sources
The Hindu

The Indian Express

The Economic Times

Business Standard

BBC News

Press Bureau of India (Official Website)

Press Trust of India (Official Website)

The Wall Street Journal

The New York Times

Huffington Post

The Herald

Daily Mail

The Guardian

Mirror

Firstpost

The Washington Post

Financial Times

Reuters
Magazines
India Today

Open

Reader's Digest

Down to Earth

The Atlantic

The Economist

Time

Outlook

Frontline

The Week

The Caravan

National Geographic

Pratiyogita Darpan

General Knowledge Today

Yojana

Competition Success Review
Blogs
Indian Constitutional Law and Philosophy

Law and Other Things

Quartz

Standford Social Innovation Review

Politico

Foreign Policy Blog

The Spectator

Stanford University Press Blog

Yale Books (Yale University Press Official London Blog)

Harvard University Press Blog
YOU CAN REGISTER FOR OUR CORRESPONDENCE COURSES HERE.
You can read more about English HERE
You can read more about Logical Reasoning HERE
You can read more of Current Affairs HERE
You can read more of Legal Reasoning HERE.
You can read more of General Knowledge HERE
CLATapult was founded by 7 alumni of NUJS in 2012. It boasts of some fantastic teachers from NUJS (Remember! CLAT Coaching by those who have been there and done that) and, currently, has 2 centers in Kolkata and 1 in Bhubaneswar.