By Anubhab Dasgupta 
At the very outset, I must mention that I got into law school by pure accident, stumbled through law school with plenty more accidents, and have recently ended up with a job at a very prestigious law firm by a happier accident.
Law school was never "Plan A" as far as I was concerned, but then again, at that juncture of my life (circa 2007-08, when I was in 11th standard), it cannot be said that I did have a "Plan A", because unlike most of my classmates who had ambitions of being doctors, engineers and chartered accountants, I was quite content concentrating on my pre-board and board examinations, without really considering what entrance examinations I would have to take to get into a professional college.
Furthermore, my ambitions were swayed by the fact that I was the lead vocalist in my school band which was arguably the best in Kolkata at the time, and at that point, what I really wanted was to adopt music as a career.
However, things did not turn out the way I wanted them to initially.
There were tiffs at home surrounding my choice of career, and ultimately, I learned to see things from my parents' point of view, and decided to adopt a career which would be more secure (read, mainstream).
My parents wanted me to pursue medicine, and although I did subscribe to their point of view to a certain extent, I felt it would be too much trouble for me to get into (well, I did not really want to study for more than 5 years!), even though biology was always one of my stronger subjects.
In the summer of 2008 however, a good friend of mine – a senior from my school – cracked a top-200 rank in this entrance exam called CLAT, which, obviously, none of us had heard of before, and joined NLU Jodhpur.
After a few conversations with him, I figured out that this was a career in which I could thrive, given the fact that both of us had similar skill sets.
This was a turning point in my life, because it was then that "Plan B" developed for me – and began to look like a better option than "Plan A".
Most law school aspirants have been told to avoid taking up science in their +2, because of the heavy workload.
I can furnish firsthand advice on the matter, because the only time I really studied for CLAT was after my boards got over. I joined the crash course offered by LST in April 2009, which helped me fathom how I needed to prepare for CLAT.
In our year, two books which really helped were the Full Question Bank and Legal Knowledge – both published by Universal (of course, those are not the actual names of the books – I can't seem to remember what they are).
One of my greatest strengths vis-à-vis the CLAT was my proficiency in English, as that was one subject in which I had always excelled, even in school.
What perhaps helped me the most in this regard experiential learning – all my life, I've tried to converse with people in English, as far as possible.
Some people find it quite strange in fact, that being hardcore Bengalis, my conversations with my own brother, even at home, are always in English! In addition to this, all the literature I have ever read has been in English – which really helped my understanding of how the language works.
My opinion on this issue however, is that English is one aspect of CLAT which is difficult, if not impossible, to master just for the purpose of succeeding in CLAT – in my experience, I have felt it requires deeper roots.
The other great advantage I had with respect to the entrance examination was the speed at which I read and absorb information. This of course gave me a tremendous edge as far as areas like reading and comprehension, and logical reasoning were concerned. I would also add that this skill has helped me throughout law school – it is an asset which makes life in law school a lot easier.
I achieved an All-India rank of 67 in CLAT and got into WBNUJS Kolkata, which, in hindsight, could have turned out to be a huge mistake, as I was eligible for NLSIU Bangalore as well as NALSAR Hyderabad (however, it seems now that things have turned out quite well, and I do not have any regrets).
I would advise all law school aspirants to put in NLSIU Bangalore as your first preference, NALSAR as your second, and NUJS as your third, regardless of where your native place is!
Life in law school has had its ups and downs. If you're not one of the people involved in everything at all times, law school tends to be a very depressing experience.
What really helped me was identifying what I was good at, and concentrating on that, instead of trying my hand at everything.
Therefore, if you don't feel like participating in moot courts, don't give in to peer pressure and sign up for it.
If you don't want to join any committees or societies, don't do so – trust me, if what you're looking for is a job at a transactional law firm, being a member of the Society of Corporate Banking & Finance (purely fictitious) hardly does anything more than sit tight on your CV, and you can be sure no one will question you on what work you did for your Society in your interview.
What does help more than anything else, at least as far as bagging jobs in the much-sought-after and high-paying corporate law firms, are your grades, and your internships.
Your CGPA is pretty much the only thing which helps you get shortlisted for those prestigious day-zero interviews, and once you are sitting before the interviewer, in 9 cases out of 10, questions shall be directed to you from the areas of law you have worked on at your internships.
In such a scenario, your knowledge and understanding of what you have worked on is the only thing that you must rely on.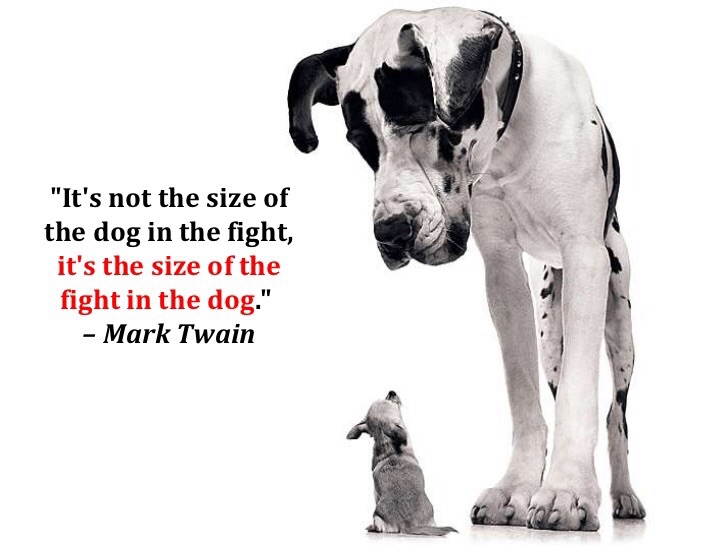 Finally, there is some advice which I feel I must give law school aspirants with regard to life in a law school. There are some fundamentals you must remember, preferably at all times.
First, do not be intimidated by your surroundings. I remember how intimidated I was by some of my classmates in first year, most of whom seemed far more intelligent and accomplished than me.
By third year, I had realized that sometimes what sounded intelligent and strongly argumentative, hardly meant anything. If one pays close attention and deconstructs the sentences, many such opinions and arguments turn out to be circular, and entirely meaningless.
In other words, sometimes in law school, people speak just because they love hearing themselves speak, and you must never be intimidated by such people. Believe in yourself at all times.
Second, keep your friends close. It is difficult to make friends with everyone in your batch. In my experience, it was easy enough to make friends with everyone, but it was far more difficult to maintain those friendships. In the end, what most people rely on, is a strong, core group of friends, who they can genuinely count on, and I was extremely fortunate to have found such friends, without whom my survival in law school would have been nigh impossible.
My friends have given me support when I have needed it the most, and today, they are the first ones I think of when I want to celebrate a success.
From a more pragmatic point of view, it makes sense to divide your courses into small fractions and assign persons to deal with each portion of the syllabus and make notes or summaries. Working alone in law school is probably one of the worst possible mistakes one can make.
Third, don't work hard, work smart. Although, if you can do both – I envy you, carry on. And if you are inherently a hard worker, you will not know the difference between the two.
However, in my experience, I've found that working smart, rather than working hard, helps one fully absorb the experience that law school is, and it can be quite beautiful at times.
Finally, always ask yourself why you are in law school in the first place. The answer need not always be concrete.
Even if you have not figured out whether you want to litigate, or teach, or work in a law firm, ask yourself why you opted for law in the first place. It could be for something as shallow as money, and there is nothing wrong with that! Based on what you want, plot a road map for yourself and work towards realizing your ultimate goal.
I shall finish off with a message which does not pertain only to CLAT, or law school, but life in general – always believe in yourself. No matter what has gone wrong in life, never stop believing. No matter what obstacles you face, always remember, everything is a learning experience. Go ahead, optimize your life. These are the important lessons I learned at the Kolkata clat coaching classes by CLATApult.