By Adithya Iyer
When I was supposed to be preparing for CLAT, I at least pretended to study logic, read up on current affairs and solve math problems. Even in this pretense, there was never a mention of legal reasoning.
I never understood the purpose behind studying for a section to be answered (almost exclusively) based on the given principle with no application of prior knowledge.
The rather ambiguous 'average newspaper reading individual' test made little sense to me. Five year and many CLATapult classes later, I cannot overstate how wrong I was.
As a subject, legal reasoning is most relevant to what law school attempts to teach you once you enter. It is also incredibly engaging and does not have the same impact on your mind that say, the angle a tree makes with the ground ('basic math', they tell you) when you are preparing.
If legal reasoning bores you, it is an early indication that you may not enjoy law.  So, in that respect, this section acts both as a catalyst and a deterrent, depending on the student.
Assuming that this piece is intended to reach out to those wanting to be lawyers, it becomes very important to understand how the subject needs to be approached and how it will help you learn things in a more holistic manner.
If done properly, you would not only have one section safely in the bag, but also have become more comfortable with what awaits once you are enrolled in a university.
First and most importantly, read. Sounds silly, I know but I cannot stress on this enough.
Three words into a principle, the complacency that already exists in our minds, takes center-stage and people end up missing important chunks of the sentence. It is essential that every word in the question is properly read and comprehended.
Diligently ensuring that this basic requirement is met will itself guarantee a good score.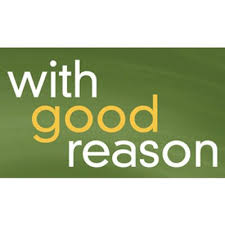 Second, understand the pattern of what is 'reasonable' and what is not. There are innumerable questions that test the reasonableness threshold and force you to choose between two conflicting yet compelling answers.
It is at this stage where our political views, social background, personal prejudices etc. often cloud our view and cost us dearly in the exam.
The trick is to identify the pattern of how most past papers have treated similar problems and arriving at the most logical alternative which is also consistent with the principle.
This is why I try and devote a considerably amount of time discussing past CLAT and AILET papers. Not only does this help improve speed, it also makes one better prepared for such tricky questions.
Moreover, there are some regular features in this part of the paper that are repeated every year and should not be squandered.
Finally, practice.
A majority of students make mistakes while attempting legal reasoning simply because they take it too lightly and then in the examination, find it too lengthy and/or confusing. Solving all the previous years' papers apart from the mock tests is key.
Practice will ensure that the subject becomes easy to solve and contributes significantly to the overall tally.
I have seen tangible improvements in so many students that I am convinced that there is no substitute to following this method.
You can have the most eloquent and knowledgeable teacher explain the subject and yet somehow, you end up doing badly. Utilising the knowledge gained in class and making it reflect in the exam is what counts. It is therefore, a challenge both for the students and the teacher.
I am sure that there are more competent people with better advice to offer but I can confidently say that the last few paragraphs will help you prepare and fare better while tackling legal reasoning.
*Adithya teaches Legal Reasoning in CLATapult. 
Clatapult has a variety of classes for students. There is also a crash course for clat for aspirants.