There is a paradigm shift in the way Law as a Career is perceived in India. From the days when a law graduate would inevitably end up in the Court as a Litigator, graduates from various Law Schools now work in a diverse range of work-places dealing with even more diverse range of work.
Post Liberalisation, every since our economy opened up, infinite opportunities have popped up in almost all sectors, and especially in the field of law. Add to that, the quality of legal education has improved substantially since the advent of the National Law Schools, with lawyers with excellent life and work skills graduating from these National Law Schools year after year, making a large pool of a highly skilled work-force.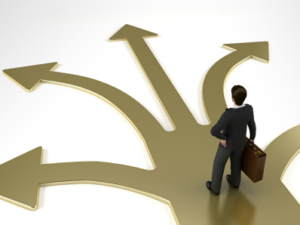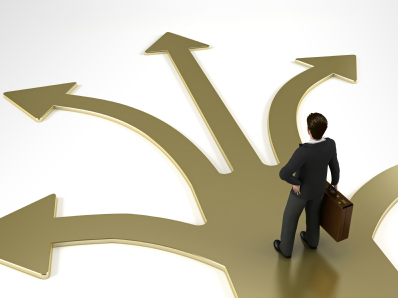 This talented work-force has started to penetrate every space that has scope for lawyer(s) thereby gradually replacing mediocrity with sheer talent. And with a constant increase in the inflow and investments, both from within and outside the country, especially in a developing economy like ours, there does not seem to be a slow-down in the amount of work that is supposed to come in.
And, most importantly, with students graduating from National Law Schools with highly lucrative jobs, the demand for seats in these law schools is on a constant rise. In such a scenario, more and more young students studying in various schools all over the country aspire to become lawyers thereby improving the quality of the students landing up in these Law Schools.
So, what are the work areas that have enabled Law as such a highly pursued profession off late?
Litigation
The traditional career path for a law graduate is to practice law in the courts. The graduates are now supposed to qualify a Bar Exam before they join the Courts of Law. Litigation provides a wide range of employment options in both private and public spheres. You may specialize in a particular field of law such as Taxation, Constitution, Family, etc. You can choose to focus on appellate work, trial-level practice, civil litigation or criminal cases.
Several good lawyers working in the High Courts and the Supreme Court always are welcoming towards graduates from the premier Law Schools.
Here is a good READ about the status of Litigation in India.
Corporate Counsel
You may work with a company/corporate entity as an in-house legal counsel, advising on legal matters related to its business. An in-house counsel plays an important role in drafting, vetting and negotiating contracts; ensuring and monitoring compliance with rules and laws; and handling legal disputes.
Private Sphere: One may join Multi National Corporations, Private companies, Private Banks. Examples are big MNCs like Reliance, Jindal, Google and Banks like ICICI, Kotak Mahindra, HDFC.
Public Sphere: Counsels are also required in Government Agencies, Public Sector Undertakings, Public and Nationalized banks, etc. These government organizations usually recruit lawyers through a written competitive exam followed by an interview.
PSUs like SAIL, GAIL, Coal India usually recruit graduates from premier National Law Schools.
LAW Firms
These are business entities engaged in the practice of law. A noticeable trend that has emerged in the last few years is to shift from solo practice to well organized law firms, which comprise several lawyers working together as one entity. As part of a law firm, one advises clients about their legal rights and recourses as well as other legal matters
The biggest firms in the country are Amarchand & Mangaldas (which have broken into two now), Luthra & Luthra, Trilegal, AZB & Associates, J. Sagar Associates, Nishith Desai & Associates, Khaitan & Partners, etc.
Social Work
A sizeable number of law school graduates join Non-Governmental Organizations (NGOs) that work for social causes. If you are passionate about socio-legal issues, then this is the right avenue for you. One may work with NGOs and Civil Society Organizations on issues based on environmental protection, gender concerns, caste discrimination, employment, working conditions, marginalization of various sections of the society, etc.
Law school graduates are also offered opportunities to work with international organizations such as the United Nations and with international tribunals like International Court of Justice, International Criminal Court, etc.
Judicial Services/Civil Services
The State Judicial Services Examination organized by the High Courts for their respective states, is a safe and sound option for those of you, who wish to pursue a stable government career. One may also opt for the Civil Services Examination conducted by the Union Public Service Commission, which is the most prestigious examination in the country.
Academia
A career that not only allows you to pursue your intellectual interests and work on research projects, but also offers a wide degree of flexibility and autonomy and pays you to read, talk and think?
Judicial Clerkship
A judicial clerkship is an extremely valuable experience for students interested in either litigation or transactional work; it provides invaluable insights into the workings of the legal system. Law clerks act as legal assistants whose duties vary from court to court and judge to judge.
Media and LAW
As professionals, both journalism and law are intertwined as they require superior research and writing skills as well as a critical knowledge of the government and the legal system. Legal journalism covers legal proceedings in courts, arbitration events, criminal matters, etc., which are disseminated to the public.
Legal Publishing & Law Reporting: Lawyers get an opportunity to work as editors for various types of print and electronic media. It is a good option for those with a knack for writing.
One can take up a career as a law reporter with TV channels and newspapers. Ranging from high profile cases to concerns related to social issues and human rights, a new path for lawyers has opened up in this field.
You can visit THIS PAGE to know more about Law as Career.
You should also go for the book 'Law as a Career' HERE to have a better understanding of Law as a Career.