By Durga Prasad Mohapatra
8th May 2016. The D-Day. CLAT 2016 was here and so was my moment of reckoning.
I was quietly confident about my performance, but all I could think about after the examination got over was the hard-work and diligence put in by me for CLAT. Choosing law as a career, for me, was more of an accident than a plan.
I had no plans to appear for law entrance exams until I was in Class 12, when I needed to get serious about my post-school plans. My parents needed a bit of convincing but I wore them down with my persistence, and got them around. From there began my journey for getting into one of the prestigious National Law Universities.
I got myself enrolled in one of the coaching institutions and now was armed with a bunch of modules and practice sheets and mock tests. It certainly was a struggle balancing school, board examinations and CLAT at the same time. But, the dream of studying in a National Law University kept me going and it still does.
Daydreaming about the law school was my sustenance in the past year. The long classes in the coaching centres, arguing over the logic to be applied to various questions, hour long discussions about mock tests, innumerable mock tests, and trying to understand how numbers work, I loved every part of the journey.
I started much behind my peers, some of whom had started preparing for CLAT long before me. Seeing my peers easily breeze through the sections filled me with even more trepidation about the examinations.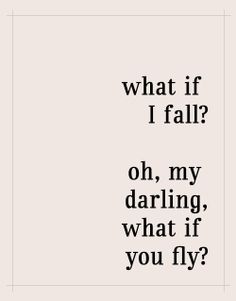 However, taking one step at a time I proceeded with my preparation. From mugging up various legal maxims, legal provisions, landmark cases and legal principles for the Legal Aptitude section to practicing thousands of problems for perfecting Logical Reasoning, it was more of a Concentration and Focus based exam for me.
General Knowledge being my forte, I only had to study and revise constantly while keeping abreast of current affairs for the year.
There were moments of pure madness during my preparation but I loved it. Every single confusion- laden, temporarily-motivated and panic stricken moment of it that I shall surely look back upon fondly, in the coming years. To be very honest, I almost miss it now. Already. All of it.
There sure were some lows that had to be dealt with delicately. Especially, when board examinations preparations affected my CLAT preparation or vice-versa. There were moments where I questioned my choice of law as a career and whether all of this will pay any dividends at the end of it.
It sure was hard, but my dreams and my family's unparalleled support for my dream kept me going and they did not let me feel low when there were various setbacks. CLAT 2016 came and went and it was time for results. I had been allotted to the National Law University Odisha.
I was pretty ecstatic of finally seeing a cherished dream turning into reality. I had to pinch myself as I had a hard time believing that I really was going to a National Law University. Those two months of waiting for the admission process to be completed was making me restless.
I simply couldn't wait to start with law school.
So finally, after a long drawn out admission process was completed, I finally arrived at NLU Odisha on the 4th of July 2016. It was a whole new world and even a short time of 10 months has changed me for the better.
It won't be wrong to say that NLUO has changed my life!
Life has been a roller coaster since arriving at the college. Balancing studies with moot courts, project submissions etc. were a tough task and I was experiencing such pressure of deadlines for the very first time. Even studying original case laws from various websites appeared to be herculean in nature.
Hostel life at the beginning was tough but has now become my home where my friends have become family.
I have found friends for a lifetime and have the best teachers guiding me towards a brighter future. Law school has exposed me to even more avenues and ideas that I was unaware of previously.
CLATapult provides me with an opportunity to play some part in the life of students to experience the same joy and satisfaction that I have enjoyed since joining a law school. Also, since I have recently gone through the gruelling examinations only a few months ago, I believe I can provide inputs to the students about the pattern and approach towards the examination.
I hope that my story can inspire the students who would have big dreams to strive even harder to fulfill their dreams. It would give me immense happiness in seeing the students of CLATapult joining national law universities across the country.
Durga gave CLAT in 2016. So, he is the most well-versed person to teach CLAT aspirants as far as GK is concerned. He will be teaching GK in CLATapult Bhubaneswar alongside Saiyed Kamil and Arbina Dey, our GK faculty from NUJS.
YOU CAN REGISTER FOR OUR CORRESPONDENCE COURSES HERE.
You can read more about English HERE
You can read more about Logical Reasoning HERE
You can read more of Current Affairs HERE
You can read more of Legal Reasoning HERE.
You can read more of General Knowledge HERE
CLATapult was founded by 7 alumni of NUJS in 2012. It boasts of some fantastic teachers from NUJS (Remember! CLAT Coaching by those who have been there and done that)  and, currently, has 2 centers in Kolkata and 1 in Bhubaneswar. Join the crash course for clat to prepare for the examination.