Shouvik Guha (Faculty, NUJS)
This is for the benefit of all the candidates, who will be called for the online counseling. I have been seeing several queries about the order of preference and a lot of misconception here. Allow me to present a clearer picture.
There is just one ground rule for CLAT counseling.
ALL the candidates must give their preferences just as if they have been ranked first and have equal chance of getting any NLU. In other words, start from NLSIU at the top and go according to whichever preference order you rank the NLUs in.

Please do not believe that since you have a lower rank, you don't stand a chance of getting a 'higher' NLU and therefore you should mark another NLU as your first choice. IT DOES NOT WORK THAT WAY.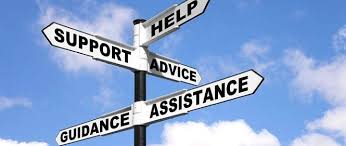 This is what CLAT Committee does: It will see what Rank 1 has chosen as his (or her) first choice. That will be allotted to him/her. Then what has Rank 2 chosen as his/her first choice. And so on till it reaches the candidate, who has marked NLSIU as first choice, but cannot get it, since all the NLSIU seats have been filled. Then CC will allot that candidate his/her second choice.
However, marking a 'lower' NLU as your higher preference has this shortcoming. If, say, you have marked NUJS, although you prefer NALSAR better, but know that your current rank is not high enough to get it.
That way, even if subsequently, one of the NALSAR seats get vacated, or say, the candidate ranked ahead of you WANTS to study at NUJS over NALSAR and therefore has ranked NALSAR as lower, thus freeing one NALSAR seat, you'll still end up not getting it, since you have ranked NALSAR lower. Please keep this in mind. I've seen candidates make this mistake year after year.
The counseling will take place according to ranks. When your turn comes, no matter whether you have marked the NLU that you are going to get as 1st or 7th position, you're still going to be allotted that, provided the seats in 'higher' NLUs have been filled.
p.s. If this sounds complicated, just follow the ground rule I've mentioned in the beginning. Also, spread the word among your friends too, if possible. I wish you all the very best.