The Common Law Admission Test (CLAT) 2017 is just about a few months away now. This examination is the key to enter one of the eighteen national law universities (NLUs) in the country.
The NLUs are undoubtedly the most prestigious institutions in India, where one can study law, obtain specialized qualifications and build a promising legal career for himself/herself.
While there are more than a thousand universities and colleges all across India where one can study law, the NLUs are still widely recognized to be a class apart, so-called "islands of excellence amidst an ocean of mediocrity."
Most of the NLUs at present offer both undergraduate programmes such as B.A./B.Sc./BBA./B.Com/B.Tech. LL.B. (Hons.), as well as postgraduate programmes such as LL.M. in a variety of specialized disciplines such as Commercial Law, International Law, Intellectual Property Law, Business Law etc.
CLAT is currently the only way for seeking entry to these coveted programmes.
The CLAT- 2016 had seen participation of almost 40,000 students in the undergraduate level and close to 5,000 students in the postgraduate level.
This year, CLAT- 2017 is expected to witness a hike of almost thirty percent in these numbers. It is quite natural in any discipline for the undergraduate applicants to outnumber the postgraduate ones.
However, as the numbers show, competition is quite tough in the postgraduate level too, especially since the total number of seats in the LL.M. programmes being offered across all the NLUs in 2017 comes to a meagre six to seven hundred. Taking the expected increase in the number of applicants in 2017, that means a success rate of less than ten percent!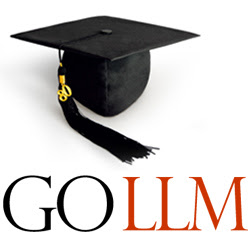 What makes the LL.M. programme in national law universities a coveted one?
Specialisation in focused and specific subjects of your choice and stream, a well-designed and intensive curriculum offered in the space of a single year (as opposed to the earlier two-year programme), a group of hand-picked and competitive peers, the greater exposure offered by national law universities as compared to other traditional universities offering similar programmes, and above all, the reputation and alumni network of the national law universities to bank upon, to name a few.
From a career perspective, life as a post-graduate student in a national law university provides opportunities one may not get anywhere else, including access to internships and campus recruitment.
If one is academically oriented, then there are several universities which offer teaching assistantships to LL.M. students and similar opportunities; in addition to that, a degree from such an institution may prove to be a valuable addition to one's resume while applying for further higher studies at universities abroad (including scholarships) or while applying for a teaching position.
Moreover, there has been another development in the past few years that renders the CLAT LL.M. Entrance Examination even more attractive to graduates or final year law students.
Several leading public sector undertakings including Navaratna and Maharatna companies like Indian Oil Ltd. and others have been relying on the scores obtained in this examination in order to shortlist candidates for recruitment. Of course, in order to be privy to such an opportunity, candidates need to secure the very top ranks in the examination.
Now that we have discussed some of the reasons why it is so necessary to secure a good rank in the CLAT LL.M. Entrance Examination, how does one go about doing that?
The examination consists of 150 marks, which is divided into 3 parts of 50 questions each, with each question having four answers to choose from and one mark assigned to each question.
The first part consists of questions based on Indian Constitutional Law, the second part consists of questions based on Jurisprudence and the third part consists of questions from several legal disciplines including Law of Torts, Indian Contract Law, Indian Criminal Law (including the Indian Penal Code and the Code of Criminal Procedure), International Law, Environmental Law and Human Rights.
While the subjects are those every law graduate must have already covered in course of the LL.B. Programme, the key feature is solving 150 questions from various legal disciplines accurately in the space of 2 hours. Added to this is the fact that a wrongly selected option out of the four available will lead to a deduction of 0.25 marks.
The examination is now completely online and there is no possibility of changing an option after selecting it either.
The most important factor that can make a difference in this examination is therefore continuous, repeated and regular practice –to the extent that when the candidate faces the final question paper, it seems to him/her to be a mere repetition of the ones he/she has solved before many a time.
Recreating the examination conditions to the most accurate extent possible is therefore significant, especially in terms of the pattern and quality of the question papers that CLAT commonly prepares for the candidates.
Keeping this in mind, we at CLATapult have come up with a series of mock examination papers of varying expertise levels that would enable to candidate not only to get a feel of how the final question paper is going to be, but also to acclimatise himself/herself with the examination conditions to the extent that he/she finds the final examination to be a mere routine that needs no additional preparation nor causing any stress or anxiety.
Each of these mock papers has been framed keeping in mind the subjects, past year paper patterns, quality and expertise level.
All of them are at least of the expertise level as a CLAT paper, while some are deliberately made tougher so as to help the candidate get a buffer zone of efficiency and preparatory level.
We are confident that any student who diligently goes through all these papers and replicates the instructions provided and prepares accordingly, will find it fairly easy facing the CLAT 2017 LL.M. Entrance Examination in the month of May, 2017.
You can drop a mail at clatapult@gmail.com if you have any queries.
Shouvik Guha, currently an Assistant Professor in NUJS, did his LLB and LLM from NUJS and is now a part of Team CLATapult overseeing the LLM affairs. He contributes to and supervises the creation of the content for LLM aspirants. You can communicate with Shouvik Guha on our online coaching classes for clat.