By Amrita Ghosh
Continued Idea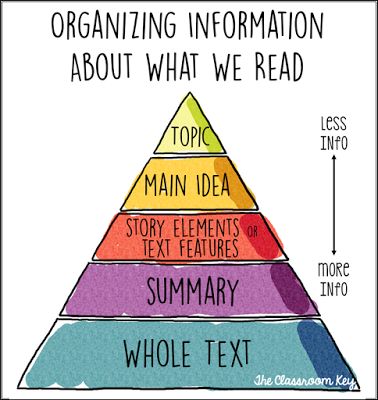 Q. In each of the following questions, determine what the author would have addressed had he/she written another paragraph.
1. India has pledged to reduce its carbon emission intensity by 33-35% by 2030 as part of its intended nationally determined contributions (INDCs) to address the challenge of tackling climate change. India also aims to achieve 40% cumulative electric power installed capacity from non-fossil fuel-based energy resources by 2030. In addition to policy and technology measures, achieving such an ambitious target will require significant financial resources.
Achieving India's target of adding 175 gigawatt of renewable energy (RE) capacity by 2022 will necessitate an investment of US$200 billion. Assuming a debt-equity ratio of 3:1, the sector will require close to US$150 billion by way of debt. Some studies indicate that paucity of funds for the sector and the consequent higher interest rates in India drive up the cost of RE by 24 – 32% in the country as compared to costs in US and Europe. Similarly, the overall size of the EE market in India is estimated to be around US$ 11 billion. Till date, less than 10% of this market has been tapped through Energy Service Company (ESCO) mode.
a. Why is renewable energy important for India?
b. Renewing energy in India
c. Energy resources available in India
d. The current situation of funding situation for such projects
2. A centre for transgender school dropouts is set to open this week in India to help address the challenge of a lack of formal education that forces them into low-paid jobs.
The Sahaj Alternate Learning Centre in the southern state of Kerala will initially house 10 transgender students taught by volunteer teachers and social workers.
"This is a centre for those transgender students who had to drop out of school because they were abused or because they were kicked out by their families or school authorities," said activist Vijayraja Mallika, a founder of the centre.
a. The reasons why transgender students drop out
b. The methods that will be used to improve the situation of transgender students
c. Rehabilitation of transgender individuals
d. Need to help transgender persons
3. Shabbir Arsiwala's family has lived for 100 years in a prime area of Mumbai in a noisy, two-room apartment he calls "foul-smelling and claustrophobic," where a bucket placed along the peeling-paint-flecked walls collects dripping water and blue plastic sheeting keeps out rain. Soon, the 69-year-old former owner of a glass shop and his family will get a new, bigger home for free in one of 17 gleaming residential towers in India's largest-ever urban redevelopment project.
"I am happy we will be getting new homes," said Arsiwala, who with his wife, son, daughter-in-law and two grandchildren will move to nearby temporary housing while their building is demolished then reconstructed in four or five years. "I want to live the balance of my life in peace."
a. Details about the redevelopment project
b. The problem of housing in India
c. Urban slums and the issue of hygiene
d. Family life to improve as a result of developmental activities
4. Last year, Chaya Gaikwad was living three hours away from her Nashik family, struggling to earn a living as a domestic help in Mumbai. She would walk from house to house to work, and earn just enough to send some back to her family of five. At night, she would return to her sister's house in Mumbai's Santosh Nagar. That's where she heard of 'MyDidi', a mobile app that employs women domestic workers full-time.
"Earlier, when I was on my own, work was not good for me," she said in Hindi over the phone from Mumbai. "I would go from one home to another and earn about ₹5,000 every month."
She rarely went back to Nashik to stay with her family because the commute took too long for her to keep up with her daily work.
a. The app developers
b. Result of joining MyDidi
c. The coding involved in the app
d. The cost structure of MyDidi
5. A brain-controlled robotic suit has helped eight patients with severe spinal cord injuries recover some of their neurological function, scientists revealed Thursday in the journal Scientific Reports.
After 12 months of training in a lab, some of the participants started to regain sensations below the point of their spinal cord injury, and others also regained some muscle movement, according to the findings.
"As you can imagine, this is for us a very important milestone," said Dr. Miguel Nicolelis of Duke University in Durham, North Carolina. "Nobody ever imagined that one day, we will be talking about the possibility of using brain-machine interface to induce partial neurological recovery in patients who have been diagnosed as having complete spinal cord injury."
a. Scientific progress in robotics
b. Brain development in artificial intelligence
c. The components of the robotic suit
d. Expert evidence about the suit
6. The website Zomato has become synonymous with restaurant searches online, making it very easy to get all kinds of information about restaurants, both old and new, in the cities they cover.
Now, another startup called SummerLabel, wants to offer similar solutions in the world of fashion and shopping. Vanya Mishra and Apaksh Gupta launched SummerLabel in May 2016 with the aim of listing reliable stores where one could shop for clothes and accessories within a given area. Currently, the SummerLabel app is only available for the Delhi NCR sector.
a. The idea behind the startup
b. The success story of Zomato
c. Impact on the fashion world
d. Application in the Android store
7. When sisters Vedika Fitkariwala and Nina Agarwala wanted to become entrepreneurs a few years ago, their family was sceptical of their ambitions, particularly because both of them had no experience in managing a business and also because motherhood took up most of their time. But as fate had it, they met Suman Kedia—who was no novice to the world of business—and together they proved their biggest critics wrong when they fulfilled a childhood dream to start a successful clothing brand called Nina's.
Suman became an entrepreneur 15 years ago when her little boy was just five months old, after a failed family business threatened financial stability. She rose to the occasion and that was the beginning of a clothing business that blossomed in the years to come. Business did so well, in fact, she even built her house with her hard-won earnings.
But as with any business that has its ups and downs, Suman had trouble keeping up with the latest trends in the market and with increased competition, the business was not looking as current as it once was. She shut shop, but longed to get back to a business she was so passionate about.
a. The teamwork in running a business
b. Return to business and establishment of Nina's
c. The struggles of a new entrepreneur
d. Financial crisis in the business
8. In the Kolkata of the 80s I was growing up, our decades-old family home had wooden beam ceiling, which was a breeding ground for house sparrows. Every morning, I'd wake up to their neurotic chirping and flying in and out of the nests, built with twigs and wires, and balanced precariously on the beams. Occasionally, a tiny egg would fall off the perch, leaving a sad trail of yolk and shell. Sometimes the eggs would hatch, revealing infants with their pink beaks, squealing hungrily.
I don't remember precisely when I stopped noticing the sparrows, before or after they started disappearing from our lives, but my experience, I can safely wager, is common to many. As we grow bigger and busier, creatures that were once close to us, often directly in our line of vision, begin to retreat. As children, we may have spent hours gazing at earthworms or at a line of ants marching along with grains of sugar on their backs, but our adult eyes are prone to glazing over these little creatures.
a. The global wildlife crisis
b. The wildlife near the author's house
c. The hazards in the natural world
d. Reason for children being more sensitive towards nature than adults
9. Privacy is no longer a social norm, said Facebook founder Mark Zuckerberg in 2010, as social media took a leap to bring more private information into the public domain.
But what does it mean for governments, citizens and the exercise of democracy? Donald Trump is clearly not the first leader to use his Twitter account as a way to both proclaim his policies and influence the political climate. Social media presents novel challenges to strategic policy, and has become a managerial issues for many governments.
a. Privacy concerns online
b. Donald Trump's internet career
c. The various managerial issues related to social media
d. The competition between Twitter and Facebook
10. Modi has pushed his ministers to adopt social media platforms as a part of their job. Many agencies have invited the experts and representatives from Facebook, Twitter and Google to attend consultation meetings and also made data requests.
Today, the Election Commission of India uses Facebook to engage potential and present voters with the democratic process, and most ministry and agency websites are integrated with various digital platforms. It is also common to see government agencies advertising to hire social media firms in national newspapers.
Social media platforms are part of the larger e-governance effort. At a minimum, the government uses them to get information to citizens and, more gradually, to include user-generated content in governance.
a. Ways of improving the utilisation of social media for the purpose of governance
b. The unnecessary expenditure on social media
c. Governance online
d. Approachability of online platforms
Answer Key
1. d. The current situation of funding situation for such projects
2. b. The methods that will be used to improve the situation of transgender students
3. a. Details about the redevelopment project
4. b. Result of joining MyDidi
5. c. The components of the robotic suit
6. a. The idea behind the startup
7. b. Return to business and establishment of Nina's
8. d. Reason for children being more sensitive towards nature than adults
9. c. The various managerial issues related to social media
10. a. Ways of improving the utilisation of social media for the purpose of governance
YOU CAN REGISTER FOR OUR CORRESPONDENCE COURSES HERE.
You can read more about English HERE
You can read more about Logical Reasoning HERE
You can read more of Current Affairs HERE
You can read more of Legal Reasoning HERE.
You can read more of General Knowledge HERE
CLATapult was founded by 7 alumni of NUJS in 2012. It boasts of some fantastic teachers from NUJS (Remember! CLAT Coaching by those who have been there and done that) and, currently, has 2 centers in Kolkata and 1 in Bhubaneswar.