When you enroll yourself in law school, you sign up for an out of the world experience that encompasses both academics and extracurricular activities. A law school is an inspiring place for students to be at as they get to learn from some of the best faculty and, more importantly, from their highly talented peers.
You may enter a law school with certain ideas but the vast number of opportunities and options that are available, will expand your horizons and help you discover your true calling.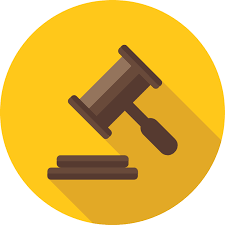 Academics
An average day at law school might consist of 4-6 hours of classes and infinite hours of self-study depending upon your will power. A typical semester at a law school will contain several class tests, moot courts, presentations, projects and the final exams.
Apart from these, depending on your interests and performance you can appear in various competitions, symposiums, paper presentations and seminars. Many people are interested in writing and they go for publication in law journals, magazines, etc.
A balance between your subjects is maintained. For example, if you are pursuing B.A.LL.B degree, then a balance between your arts subjects and law subjects is maintained.
In the first one and a half to two years of your law school study, subjects apart from those pertaining to law are given more focus in terms of number of classes and number of courses. A few basic and core law subjects, such as Torts, Contracts and Constitution, are taught in these years.
In the latter part of your law school study, specialized law subjects are taken and subjects pertaining to law are given more focus. During this period, you also have to chose the subjects that you are inclined towards or want to pursue for your specialization.
Internships
This is a mandatory part of law school curriculum. You will get to do myriad kinds of work in a law firm, from a strictly clerical job such as proof reading to research and due diligence work.
Generally, the amount of work you do depends upon the amount of work you volunteer to take up. Associates in law firms generally refrain from giving excessive work to interns.
However, you will be appreciated if you like to work hard and are willing to take up the work. Many law firms also pay their interns very well which always acts as a driving force for students to take up more and more internships.
Moot Courts, Parliamentary Debates, Conferences and Seminars
Moot Courts are the most challenging and thrilling activity for a student who loves to prove his point. They also provide tremendous learning opportunities.
Mooting, as it is popularly called, teaches you the skill of oral presentation of arguments and also gives a good understanding of drafting case files and other documents. This exercise gives students a very good exposure to the art of litigation. Moot court competitions are also organized on International forums where participating students get a chance to prove their mettle in negotiations.
Parliamentary debates is the most upcoming extracurricular activity in law schools. A common format comprises of two teams with three speakers each. One team plays the role of the government or the proposition and the other team opposes their arguments, i.e plays the role of the negative.
The participants are given a time frame of just 20-25 minutes each to prepare their side of the motion.
Conferences and Seminars on current issues are also one of the regular activities in law schools. Here, the students get a chance to participate by way of paper presentation. This is a forum where the participants get a platform to present their views on a certain issue culminating in a healthy discussion leading to a fruitful conclusion.
Sports and Cultural Activities
These range from college fests to rock band competitions. Law students in various National Law Schools, contrary to stereotypes, are quite enthusiastic about entertainment and recreation. Law School students frequently get to witness performances in the area of theatre, music, dance, etc.
Otherwise, they may chose to fill their evenings with sports competitions encompassing everything, from table tennis to cricket. Search for the best clat coaching center in India and find us. You will also get the option of Clatapult's clat crash course.