CLATapult has been the biggest contributor to my success. All the teachers at CLATapult were very motivating. I could approach them with any kind of doubt that I had. They taught us in class with utmost dedication and care and were immensely friendly, which made my learning process fun. They helped me convert my points of weakness to points of strength.
– Sreeja Pal – AIR 9 & West Bengal Rank 1, CLAT 2016

I am very thankful to the folks in CLATapult for graciously taking out their time and helping me clear a lot of doubts.
– Bhargav Chakraborty – AIR 24, CLAT 2016
I took all the CLATapult mocks in the last few weeks leading up to CLAT, so those mocks helped me to finalise my strategy and kept me refreshed.
– Aditya Bhattacharya – AIR 25, CLAT 2016
Thank you Clatapult for helping me succeed in CLAT 2016. The mocks covered a broad spectrum of difficulty levels. This was very useful , given how unpredictable CLAT is. As a suggestion for improvement you could show one's rank in the overall population that takes each mock and also display the highest scorer's score . This would help in understanding one's relative positioning among all the test takers.
– Jyotsna Vilva, AIR 15, CLAT 2016
Having current NUJS undergrads as faculty members was an actual plus for me (combined, they took ALL the CLAT exams conducted till day) and I utilized it to the fullest; also the non-formulaic, non-mechanical way of teaching worked for me.
– Siddharth Dey, AIR 7 (AILET) and AIR 113 (CLAT)
"Like any other institution, CLATapult prepares students for CLAT and other law entrances.
But the X-Factor, the unique reason that separates CLATapult from the rest, is that aspirants in CLATapult are taught by fourth and fifth year students of the National University of Juridical Sciences, a premier National Law University. Nobody can come up with the best of the preparation methods or insights better than those who themselves have aced the exam.
After attending a few mock classes in CLATapult, I realised that I had taken the first step to prepare for CLAT."
– Anirudh Goyal, AIR 39 (CLAT)
It would be completely safe to say that as a coaching centre, CLATapult makes sure that you are absolutely prepared to ace CLAT. Starting from the study material to the ambience in class, everything makes it extremely conductive to learning with just the right amount of fun. It is also an absolute neccesity that the teachers be approachable and friendly. CLATapult delivers just that.
– Aindrani Sarker, Symbiosis, Pune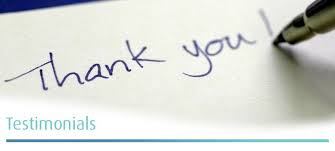 "Apart from the mock tests, the mental motivation given by the mentors was too good. I could relate to them."
Shreya Mishra, AIR 175 (CLAT)
CLATapult gives a 'hard-work spirit' to its students. All the materials, the question-banks helped me grow and crack this exam.
– Sanjana Saha, NUJS
Without CLATapult's assistance, it wouldn't have been possible for me to join a premier law school. Having been taught by the fourth and fifth year students of NUJS, and joining them in college as their junior, was like a 'dream-come-true' situation for me.
Helping me at every stage, starting from late night doubt-clearance calls to online group discussions and being friendly; they have been beside me throughout. Without their constant help and guidance, I couldn't have achieved this result. I just want to see the CLATapult family growing bigger and helping more students like me realize their dream.
Shubham Barua (2nd Year, NUJS)