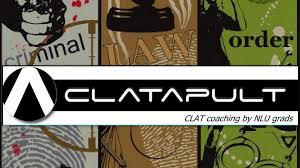 I was a commerce student and never planned of a career in law until it was April of the year in which my CLAT examination was to be held. My father filled my CLAT form! Hence, I only had a month to prepare. Amidst those circumstances, my father offered me some guidelines which I diligently followed and which helped me secure an admission in NUJS. In addition, I would also like to put forth some other tips which I learned from my own experience.
These are summed up as follows:
Firstly, it needs to be understood that CLAT is not an easy exam. People who think they are not doing well in science or cannot secure a percentage in board exams that tier one commerce colleges in India require should not decide to write CLAT merely because they are looking at its question paper which appears to be quite simple! This is because while CLAT exam pattern is easy in terms of the course covered, this alone does not make CLAT as an exam easier. This is because if the course is easy, that is easy for anyone and everyone appearing for CLAT. Hence, the simplicity of its syllabus does not make it a less competitive exam. This realisation is the first step to realising the importance of hard work and strategy while appearing for CLAT. In this case, I have always felt seeking aid from a professional CLAT coaching center in Bangalore would always be a better option to get better understanding about the exam.

In furtherance of point 1, it can be stated that hence the strategy to crack CLAT is to know how to appear for or solve the paper in a competitive examination. Hence, the points jotted hereinafter will focus on that aspect. You can also get to know about these from the

crash course for clat

.

You need to make sure that the questions, the answers of which you are aware, you must not leave. This is a very important part of the strategy. I remember when I appeared for CLAT in 2014, I came out of my exam hall and I could hear people all around me shouting in agony and dismay while I was walking through them that they knew everything but could not finish it which was not the case with me. A lot of times, we tend to focus a lot on learning or knowing more. But this alone may not be a good strategy in exams like CLAT, its syllabus being not too difficult if you have fairly decent exposure to English and have been fond of reading newspaper. Hence, ability to attempt all the questions that one already knows is one of the most useful strategies that you can adopt. Along with opting for the right strategies, it is always a wise decision if you could get an expert guidance from the best CLAT coaching in Kolkata. <iframe src="https://www.google.com/maps/embed?pb=!1m18!1m12!1m3!1d235786.30257077052!2d88.32680653068859!3d22.57308181169728!2m3!1f0!2f0!3f0!3m2!1i1024!2i768!4f13.1!3m3!1m2!1s0x3a02766d9ed05c8d%3A0xa17e4ddc8bca1f77!2sCLAT+coaching+in+kolkata+%7C+CLATapult!5e0!3m2!1sen!2sin!4v1533761732011″ width="400″ height="300″ frameborder="0″ style="border:0″ allowfullscreen></iframe>
Though people have different orders in which they solve each section of the paper and hence it is said there is no right order of attempting, I would like to disagree! It is basic human nature that you cannot change even with practice that your speed in solving a paper in the first ten minutes cannot be as fast as that in the last ten minutes while the level of calmness in your mind in the last 30 minutes of your exam can never be as much as that in the first one hour. Taking these factors in cumulative, it is advisable you put yourself in the habit of attempting the GK section at the end and in the 12-13 minutes exact i.e. 4 questions an hour. This is because the speed with which you can attempt these questions will never be as fast as it would be in the last minutes in the first few minutes of the paper. This goes well with the fact that in the last 10-13 minutes, you mind is panicking. So, GK questions which require memory and not a very strong focus or application of mind should be done at end. When it comes to GK questions, CLATapult would just be your final destination, you can visit here to check out their Gariahat's center. Here is the address below,<iframe src="https://www.google.com/maps/embed?pb=!1m18!1m12!1m3!1d3685.581030071006!2d88.36198881495866!3d22.519897385209887!2m3!1f0!2f0!3f0!3m2!1i1024!2i768!4f13.1!3m3!1m2!1s0x3a02712e9b909c29%3A0x50579c1bac98411b!2sClat+coaching+in+kolkata+%7C+CLATapult+Gariahat!5e0!3m2!1sen!2sin!4v1533761305804″ width="400″ height="300″ frameborder="0″ style="border:0″ allowfullscreen></iframe>
Subject to section 4, you should begin with the section which are the most comfortable in. this is because your focus in the first few minutes is not as high as it would be after the lapse of first 30 minutes. This is because in the first 15-20 minutes of examination, you can still fearsome anxiety or fear. However, once the first half an hour passes, you should be able to enter into your own world and all the pressure etc would go away without you even knowing. Hence, the most difficult sections or the sections requiring the application of mind the most should be done between 30 minutes-1.5 hour period. In the first 30 and last 30 minutes, the most rigorous questions (which would be different for different people) should not be done. But, if you are someone who is looking to master this area, then the best option for your aid would be to join Clatapult, who offers the best CLAT coaching in Bangalore.
The legal section can have two types of questions – knowledge based and reasoning based whereby question has to be logically solved by using information about law given in the first statement. Sometimes, in CLAT both the questions come in similar numbers, while sometimes in the paper the legal aptitude section only contains the reasoning based questions. If that happens, it is advisable that you do not solve that section all at once. This is because those questions require high reading speed and immense focus. After you have solved 15-20 of those questions, you may feel tired or less efficient. Therefore, I decided to attempt only 20 questions at a time and after finishing each of those 20 questions I would switch to solving other sections which required skills of other nature (for eg., maths section would not require speed reading skills and the questions would also be quite predictable). Doing the heavy and tiring legal aptitude section in parts may help provided in the paper more than 30 questions are reasoning based in the legal section.
It is advisable that you carry something very cold (specifically given that the CLAT exam takes place in summer season) and high in sugar to drink or sip in while reading or doing the paper. This would give you instant energy. This strategy really helped me. Even till today, even in the law school exams I carry a drink to the exam hall!
It is also advisable that you practice not looking at your watch every minute just like you should not measure your weight each day. I would suggest you solve a section in entirety or its half (depending upon its length and intensity) before you look at your watch next. This would take your mind off the ticking clock and would help you get absorbed in the paper and the questions. This is one advice which students are generally not given. Instead, they are told to keep track of each minute. I think it only creates anxiety.
Once you have begun solving a question, it is highly recommended you do not leave it mid way even when it begins taking more time than you anticipated it to take. This is because if you hop between questions it will lead to panic and the time that has already been invested in solving that question partially would go completely waste. Even when you leave a question thinking you would revisit it, chances are that you will not get time to. Even if you do, it would still lead to loss of time in trying to recall what you were doing last with that question just before leaving it. Hence, the non-hopping rule should be a strict rule. However, as it goes without saying, as is the case with any rule, it has its exceptions as well. When the question begins taking some insanely unreasonable amount of your time, you must leave it for attempting other questions.
Some questions are not meant to be attempted at all! Did you think like that before? For example, the question in the logical reasoning section requiring to count the number of triangles in a large triangular structure or number of rectangles or circles within another larger geometrical structure can be avoided for the sake of attempting other questions where you could arrive at the correct answer more easily.
Last, and the most important one. And I say that because I would surely have been one NLU higher had I not committed this mistake. Do not become relaxed in your paper thinking that you have already done enough to meet the past few year's cut off for NLSIU or any other NLU that you are aiming for.
All the best!