Nandini Tripathi, a 1-Year student in CLATapult for the 2020-21 sessions, got a score of 479 out of 480 and became a Topper in LSAT 2021.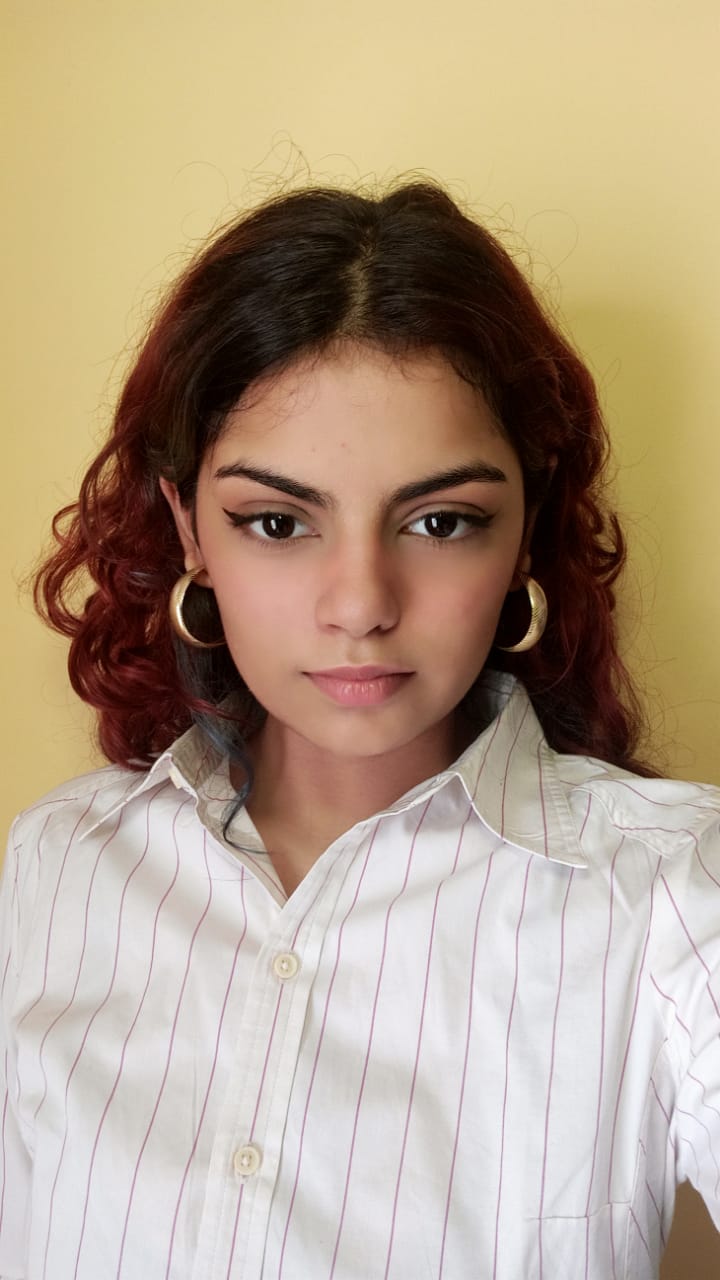 What prompted you to choose law?
Up until the beginning of my 12th grade I was preparing for engineering as a default as I didn't have anything specific in my mind that I was passionate about and was even unaware of what fields there are outside of medical and engineering. A friend of mine told me about her law preparation and I came across CLAT, LSAT and other law entrance exams. I instantly knew I want to do law when I saw the skills tested by law entrances such as logical reasoning and English. I felt like doing law would really utilise all of my capabilities and proficiencies and help improve them further.
When did you start preparing for the exam? Take us through how you prepared for each subject in LSAT.
I started preparing for law entrances in August of 2020. However, my preparation really picked up from February of 2021 as the entrances came close. LSAT is truly an aptitude based test in my opinion and doesn't require one to learn certain facts or memorise information. So my main strategy was to practice and figure out how the test expects me to reason and apply logic to questions. There is no theory in this test so "studying" was mostly just practice and analysis.
You have not taken a year off. How did you manage your intermediate studies and Law entrance preparation especially during the global pandemic?
I had chosen science as my stream as I believed it would keep my options open for longer. While preparing for engineering I didn't really have to think about boards as the engineering entrance tests have the same curriculum as school. However, when I started preparing for law I had to start doing double the work as I prepared for entrance exams and boards separately. Often times I would get carried away with either one of them and slack of on the other but I would realize it and correct this mistake. I believe it is important to set out a certain amount of time for both and regulate studying hours so one doesn't end up scoring well in one but messing up the other.
Coming to your incredible LSAT score – what was your initial reaction to it?
I gave LSAT in March as well as May. My goal was to get into Jindal but also to get the Topper's scholarship that LSAC offers. In March I scored 99.36%ile which, while a great score, did not enable me to get the Topper's scholarship. When I saw the May results I didn't realize I had topped because I thought there must've been someone who got 480 but later saw my name on a news site and was very happy to see that I'm in the Topper's list.
How did CLATapult contribute to this? 
When I decided to do law, the first thing I did was to research and find the best possible coaching institute. I came across CLATapult and read great reviews about it everywhere. I'm from Navi Mumbai, so the fact that this year was digital came as a boon to me as I could attend a coaching located in Kolkata from Navi Mumbai. Because all the teachers are law students themselves, it made it much easier to connect with them and talk to them not just regarding doubts but for morale too.
Which skills and abilities do you consider important to do well in LSAT?
In my opinion, having a strong grip over English and reading can make law entrances a walk in the park. I loved reading since I was in 5th grade and that was a huge help. If one can logic and reason well, law entrances can be cracked easily.
Your strengths and weaknesses – how did you deal with them?
One of my biggest weaknesses was getting distracted or bored mid-test. I just wasn't used to sitting down for 2-2:20 hours at a stretch. While reading comprehensions, specially about topics I wasn't well informed about such as economics or philosophy, I wouldn't be able to read the passage in one go and would often not comprehend it. When I realized this I started reading novels on moral philosophy and other topics, I had not myself ventured into, to get used to reading and comprehending well. Reading books that would generally be "disinteresting" to one can really help build the patience required to sit and read long and hard comprehension.
My strengths were logical and analytical reasoning. I was naturally very good at them and scored well from the beginning. However, I realized I could still be better and practiced those sections just as much as the others.
What do you think might have been the 'special ingredients' in your strategy that put your score so high up the scale?
Khan Academy was a tool that really helped up my game. The LSAT prep on Khan Academy is designed for the US LSAT which is meant for graduates. That means it is much tougher than LSAT-India. But taking LSAT US practice tests prepared me for the worst. When I gave LSAT India mock tests they seemed much easier and that helped me stay confident during the exam.
Mock tests – useful or over-hyped? Which ones did you take and how did you go about them?
Mock tests, in my opinion, are the single most important and useful preparation tools. They help you understand where you're lacking and what your strong points are while helping you work on everything altogether. Analysing mock tests helps greatly as you can clearly see where you went wrong and how to rightly go about it.
Any words of advice for the aspirants?
I would say a perfect balance of confidence is of utmost importance. Being under or over confident can ruin your exam experience. One must not doubt themselves during their preparation and keep practicing. Maintaining a proper and regular daily schedule is also very important.
Note- Clatapult provides exceptional guidance for students who want to crack CLAT at one go. You can join the different centers of Clatapult or simply opt for online classes for clat. If you've very less days remaining for the examination, simply go for our crash course for clat. 
When you are joining clatapult you'll be made to follow a particular schedule. The online clat coaching classes will be regular and proper just like the offline classes.