By Shresth Tomar
Legal Faculty, CLATapult
With around two months left for the real battle, hard work with smart techniques can help the CLAT aspirants in winning this battle of wits.
While cracking CLAT may seem like a herculean task in light of lengthy paper and everything under the sky syllabus, but it turns into a simple task if the syllabus is objectified and efficient time management techniques are adopted.
I will be discussing techniques to increase the marks in the mocks and thereafter focusing on two most contentious subjects- General Knowledge and Mathematics
Time Management
Time Management seems like a generic term but is the key to success in CLAT exam.
Effective time management not only includes finishing the paper on time but also maintenance of accuracy. A quintessential skill to manage time is to have a fixed strategy to attempt the paper.
This fixed strategy involves a specific order of attempting the test and with fixed time distribution for all the sections. You can READ THIS WRITE-UP to understand and know more about Time-Management in CLAT.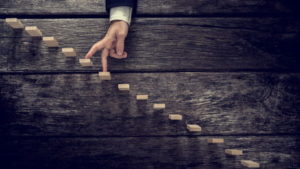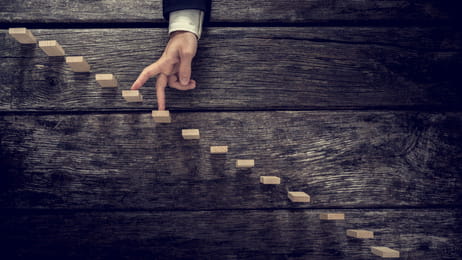 Certain aspirants often ask questions about the order in which they should attempt the paper. They try to emulate the order of attempt told by their teachers or friends which is an incorrect approach since the order of attempt should be based on your own weaknesses and strengths.
One way to determine the order of attempt is 'hit and trial method'. After attempting 4-5 mocks with different strategies determine the order in which you were able to attempt the paper in the most effective and smooth manner (remember, the mock in which you scored the most might not be the most effective attempt pattern).
The specific division of the time for attempting every section is also important Again determine your own time distribution strategy and don't get influenced by the time distribution strategies of other people.
It is advised that one should try to complete 3 sections in first 70 minutes and the remaining 2 sections in the next 50 minutes. One can try various combinations of two heavy and one light sections in the first half and one light and one heavy sections in the second half of the exam [heavy Sections comprise of Logic, Legal, English (for some) and Mathematics (for some) whereas light sections are Quantitative Aptitude (for some), English (for some) and General Knowledge]. Also, while making your strategy, allocate at least 5 minutes for unforeseen circumstances like an extremely lengthy legal section or logical section.
Another huge problem which occurs while attempting the mocks is that people try to either attempt with utmost accuracy and end up attempting very few questions or try to complete paper before time and end up losing hugely on negative marking.
Both these methods are injurious and should be avoided and one should try to strike a balance between speed and accuracy.
One major tendency of most students is that they end up attempting a lot of questions in the last 10-15 minutes of the exam. These last 10 to 15 minutes end up fetching a lot of negative marks. If this tendency is curtailed, there is a possibility of huge improvement in the scores.
It is pertinent to note that success in the CLAT exam is not proportional to the number of hours put into the preparation but the number of quality hours dedicated for the purpose. While it may seem like a very generic statement but has immense implications on the results.
One of the major problems which many CLAT aspirants face is that in spite of attempting umpteen numbers of mocks and practicing plethora of guides and books, their marks in the mocks remain constant. This often derails the preparation and results in despondency and lack of confidence.
But this is just a small roadblock which can be easily removed by extensive analysis of the mock and paper attempted. Students often try a mock and then move on to the other one without any analysis of the previous mock and this is the major reason for their unsatisfactory performance.
The next inevitable question which follows is what does analysis comprise of and how to implement it. Analysis is a three-tier process.
The first step comprises of looking at the questions which you have already got correct and memorize those questions whose answers you were unsure of. The second step comprises of looking at the questions which you got wrong and figuring out the right answers to these questions.
The third stage is the most crucial one and if implemented properly will help in actual increment of the marks. This step comprises of an analysis of the past three to five attempted mocks to see if there is a particular trend and to find out your weaknesses.
For instance, if after analysis of the past three quantitative aptitude sections you realize that you have not been able to correctly answer the questions related to Average, then that is you weakness that you need to work on. After every such analysis, pull out five to seven such weaknesses and work over the course of one week.
If this is method is followed meticulously, then there will be an increment of five to eight marks in every mock.
How to prepare for General Knowledge
General Knowledge has four prongs – History and Geography, Current Affairs, Science and Technology, Sports and Miscellaneous. History and Geography covers the major portion of Static GK and mostly comprises of questions common to all the general examinations.
Students often refer to multiple books like Lucent, Pearson, Tata McGraw Hill and many more books but this is a suicidal attempt. It is better to refer to just one book and memorize the relevant part of that book since all the books, more or less, have the same content.
Current Affairs is the most foreseeable part of the preparation. Current affairs should not be a problem with the students who have been really particular with the newspapers till now.
70% of Current Affairs are covered by the newspapers. For those who have not been following the newspapers it is still not too late. Online sites like GK today and Jagran Josh have summarized the GK for you. A duration of 4-5 weeks is sufficient to prepare for current General Knowledge. You can also read Current Affairs from CLATapult's monthly Current Affairs Compendia .
One of the sections which is usually ignored by the students is the one concerning Science and Technology.
Science and Technology generally have 2-4 questions in CLAT and 4-5 questions in AILET. But it is really easy to get a full score in this portion since questions are picked from the past year papers only. It is recommended to make a compilation of all the science questions asked in all the past CLAT and AILET questions since that covers all the possible questions in that section.
Quantitative Aptitude
With just 20 questions to answer, often Mathematics makes the difference between qualifying to a top NLU against merely cracking CLAT. Mathematics has a predictable syllabus with basic tenth standard mathematics.
The threshold of the difficulty of mathematics can be judged on grounds of the past NLS qualifying papers and the CLAT papers.
While the majority of these questions are easy, one or two difficult question derails the confidence of the aspirants and they ultimately end up getting even those questions wrong which they have practiced before. A smart way to avoid this situation is to attempt only those questions first which you are acquainted with and then attempt those questions which are comparatively difficult. It is also important to stick to the time limit and to complete the section within 18-20 minutes.
For those who are scared of mathematics, regular practicing can definitely remove this fear. Practicing on online portals and the least use of writing instruments will help in improving your score in mathematics. Online sites like ipracticemaths.com, indiabix.com are really helpful in practicing Mathematics. There are multiple You Tube channels which can also be helpful in resolving specific problems.
Managing the paper online
CLAT since 2015 is conducted online. Many students practice a lot of books and offline mocks in which they perform well. But when it comes to attempting the online mock the drastic difference in the online and offline paper is often detrimental to the students. Therefore it is important to read online on regular basis.