'CLATapult is the only reason why I could do so well in CLAT', says a very prompt Anindya Kanan, when asked what is that one factor, the one reason that gave him the push to fetch an AIR 15 and West Bengal Rank 1 in CLAT 2017.
A year before in the 2016 CLAT, Sreeja Pal, AIR 9, West Bengal Rank 1 and All India Girls' Category Rank 1 had similar sentiments to share.
The toppers hailing from a state as intellectually active as Bengal and as cosmopolitan a city as Kolkata for two consecutive years from a relatively newer organization speaks volumes about the organization.
CLATapult was established in the year 2012 when a few very passionate 4th year students from the National University of Juridical Sciences, a premier tier-1 NLU based in Salt Lake, Kolkata, decided to brain-storm over the mediocrity in the quality of CLAT training imparted all across the country.
Their discussion ranged from the several ways in which CLAT could be improvised to the requirement of quality training to students aspiring to do well in CLAT.
Eventually, they had a consensus in terms of what they wanted to do for the CLAT aspirants in Kolkata, which led to the conceptualization of CLATapult as an idea, minus the name.
Name-hunting, Center-hunting, Teachers-hunting, content hunting et al followed, resulting in one falling in place after another, ending up in the beginning of CLATapult's operations in Kolkata.
Over a period of these five years, CLATapult exceeded its expectations and churned out some fantastic results year after year.
We thought of jotting down the 7 reasons why CLATapult has performed in such an exceptional way in these few years of its existence.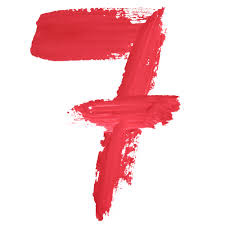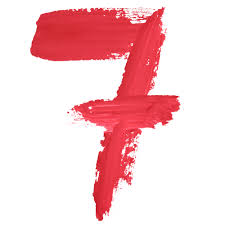 ---
Teaching by those who have been there and done that: CLATapult clicked because all the tutors in CLATapult belong to the National University of Juridical Sciences, Kolkata. All of these teachers have been there and done that. They prepared for CLAT, faced the fears every CLAT aspirant faces, overcame those fears and aced the exam. Each one of these teachers in CLATapult has fetched an All India Rank within top 200 in CLAT. This is the one most important reason that sets CLATapult apart from every other place.


---

Administration: The administration of CLATapult is looked after by a team of 6 graduates from NUJS. They are people working in premier Law Firms, Banks and MNCs as corporate lawyers and understand the significance of pursuing LLB from good Law Universities, in essence understanding the significance of getting trained from good coaching institutes. Their no-nonsense attitude towards work, the intent of going out of one's way to assist aspirants and their obsession with good results is what has worked wonders for CLATapult so far.


---

Study-Materials: CLATapult has a bunch of study-materials that have been hand-crafted by a team of over 30 people from NUJS. The study-materials consist of 22 module books, Current Affairs Monthly compendia, work-sheets in every class and several class tests. These study materials are continuously improvised to suit the need of the hour.


---

Mock-Tests: Mocks play the most important role in an aspirant's bid for a seat in one of these hallowed colleges. Finishing the CLAT Curriculum is a minor part of the prep-process and the actual preparation of CLAT begins once an aspirant starts attempting the mocks. It has multi-faceted benefits, from learning to acquaint oneself with those two hours of CLAT to dividing the time uniformly amongst the subjects to achieve an optimal outcome. CLATapult clearly understands the relevance of the mocks and, hence, conducts 60 mocks in one session, commencing from 3 months after the classes begin, i.e from September onwards till CLAT, i.e May. These mocks consist of the most expected questions that could possibly feature in CLAT as well as varying difficulty levels to acquaint the aspirants with every possibility during the exam. These mocks are drafted and curated by a team of National Law Schoolites, from NLS-Bangalore to NLU-Delhi.


---

Exercise Tests: CLATapult conducts over 400 sectional exercise tests in a simulated environment to induce the students to learn to finish each section within a prescribed time-limit. These exercise tests help the students break down those two hours of CLAT into five smaller tests, thereby compartmentalizing the whole paper into five smaller parts, and dealing with one part as if it is an exam within itself.


---

11 Hours of Classes in a week: Unlike every other place in Kolkata, CLATapult conducts 11 hours of classes in a week, four 2-hour long classes and one 3-hour long GK session, leading to over 400 hours of classes in one session. These classes are planned and scheduled in a way conducive to finish the curriculum thrice throughout the year.


---

Online Support: CLATapult's Online Support consists of a Database and an Interactive Forum. The database consists of the past years' papers of CLAT, AILET, Symbiosis and the papers of NLSIU, NALSAR and NUJS prior to the institution of CLAT, Work-sheets, Speed Reading Materials, Current Affairs sheets, Write-ups by our faculty for their respective subjects and Topic-wise Tests. The Interaction Forum is a platform for Teacher-Student online interaction, for all CLAT-related queries
These factors in unison have worked wonders, both for CLATapult as well as for the aspirants who were a part of it.