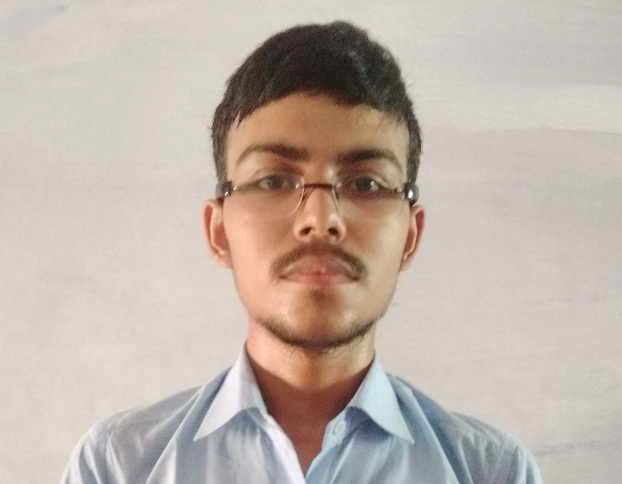 Tushar Krishna was a 1 year (Class-action) student at CLATapult. He secured an All India Rank of 208 in CLAT 2019 and All India Rank 134 in AILET 2019.
Congratulations on your excellent result in CLAT 2019. How do you feel about being amongst the top-rankers in the state?
Tushar: It is really a great feeling because I have achieved what I have dreamt of. I am glad to make my parents and my mentors proud.
Tell us something about yourself and your family?
Tushar: I am from Katihar, Bihar. My father is a businessman and he is the one who deserves full credit for my success. I have one brother and one sister and my mother is a housewife. My whole family always motivated me and I am thankful to them for their contribution.
What prompted you to choose law?
Tushar: When I was in my class 11th standard, I came to know about the CLAT through my uncle. He made me aware of the various opportunities, which are available in the law field. These things attracted me and I decided to choose law as a career.
When did you start preparing for the exam? Take us through how you prepared for each subject in CLAT.
Tushar: I started my preparation after the class 12.
In CLAT there are five sections and each section needs different strategy. My strategies for different sections are as follow:
English: Honestly, I am not much comfortable with English but once I completed CLATapult modules and Arihant book for competitive English, I started gaining confidence. I used "word power made easy" for vocabulary.
Legal: For this section I focused more on practice and I first completed coaching modules and then started practicing from A.P.Bharadwaj book. This section also needs practice of past year papers.
Mathmatics: I only did R.S.Agarwal book and I think it is sufficient.
Reasoning: For Analytical part I completed the CLATapult modules first and then I started practicing more and more questions from various online sources. And for critical part I used M.K.Pandey book.
G.K.: In recent times most of the questions are from current affairs that's why from the beginning of my preparation, I mostly focused on the current affairs. I used CLATapult's monthly modules, G.K. Today and some other online sources for C.A. and I used Lucent for Static G.K.
You had taken a year off before CLAT 2019. How did you go about that year in between?
Tushar: As a dropper I felt a bit of extra pressure. Apart from that I am very thankful to my parents and my mentors who continuously motivated me throughout the year and made my journey much easier.
Apart from CLAT 2019, which other law entrance exams did you take? How was your performance in those exams?
Tushar: I took AILET and BLAT along with CLAT. I got AIR 134 in AILET and BLAT result hasn't released yet. 
What was your exam day experience? What strategy did you follow in the hall?
Tushar: On the examination day I felt a bit of pressure because I always heard that CLAT is totally unpredictable and unfortunately I was also stuck in traffic that day and reached the center only 10 mins before the allotted time. On that day I used the same strategy which I used earlier in my mocks, i.e. attempt as much as possible by maintaining the accuracy.
Coming to your incredible CLAT score – what was your initial reaction to it?
Tushar: When my father told me the result I was little surprised and my father was a bit overwhelmed.  It was a great moment and I was very ecstatic.
How did CLATapult contribute to this?
Tushar: CLATapult was really very helpful in my entire journey. Here the teachers are so friendly that I never hesitated to ask anything from the teachers and each and every time they provided me the best answers for my doubts. The experience, which was shared by the teachers, also helped me a lot.
What skills and abilities do you consider important to do well in CLAT?
Tushar: I think no special skill is required for cracking CLAT. The only things, which are required for cracking CLAT, are the disciplinary labor and systematic strategy.
Your strength and weaknesses – how did you deal with them?
Tushar: Mathmatics is my favourite section and it give me a little edge over others because it is a section which is underdetermined by most of the aspirants. I always tried to attempt more and more questions of Maths in the first half of test and this strategy always worked for me.
My weakness is the English. It is a very scoring section for most of the other students but not for me. So, I was little worried about it but with the help of my mentors and by practicing more and more, I finally overcame this problem.
What do you think might have been the 'special ingredients' in your strategy that put your score so high up the scale?
Tushar: I think the best part of my strategy is that I never underdetermined any section and provided equal time to each section. Mock analyzing is also something, which I think had a significant role in my preparation.
Mock tests – useful or overhyped? Which ones did you take and how did you go about them?
Tushar: Mocks  are very useful and it played a major role in my preparation. In the starting phrase of my preparation I took only the mocks of CLATapult but from the first week of January I purchased mocks from two other sources and started taking one mock per day. I mainly focused on mock analysis and this is very helpful in revealing my mistakes and it became easier for me to target my weak points.
Any word of advice for new CLAT aspirants?
Tushar: I only want to say that believe in yourself, put your 100%  and try to be honest to yourself and towards your preparations.
Why should one join CLATapult?
Tushar: CLATapult is the only coaching where NLU grads themselves teach and the experience shared by them is simply incomparable.  The best thing about the CLATapult is the friendly behavior of the teachers and their involvement with the students. They always boost your confidence and push the students to put more and more into the preparation. They also have a crash course for clat to make the students experts.