CLATapult is a CLAT Coaching Institute based out of Kolkata. It was started in 2012 by several under-grads of NUJS, who were still in their penultimate year of study in the prestigious law university at that time.
But before they embarked on this journey of setting up CLATapult in Kolkata, they had thought of launching it in Bhubaneswar.
But due to several logistical constraints, including travelling frequently to Bhubaneswar while being in Law School, they dropped the idea and instead focused on making it workable in Kolkata.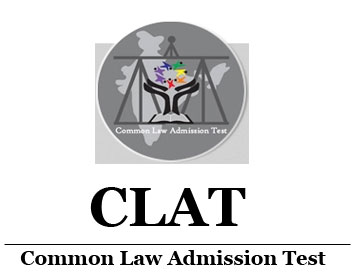 They peddled through the rough waters in Kolkata (being a start-up, one must go through some troubled times before encountering stability) and managed to set up two Centers in the city, one catering to the northern aspirants of the city and the other, the southerners.
The size of the team increased from a few to several. With each passing year, the strength of their students increased too.
From a mere 4 students in 2013, the 2015-2016 session saw an 80 students in the classroom programs of CLATapult. With a host of legendary faculty members, 2016 CLAT turned out to be the finest year for CLATapult.
5 students from CLATapult featured in the top-25 in the 2016 CLAT result, with Sreeja Pal, a 1 year classroom student, with a rank of AIR 9 and West Bengal Rank 1, leading the pack (Read Sreeja Pal's Interview here).
With this instant surge in the success of CLATapult, they deemed the time fit to venture out of Kolkata.
And the one and the only place that struck their minds was Bhubaneswar! They just could not imagine looking anywhere else!
In the last 4 years, from the time they conceptualised CLATapult to CLAT 2016, they had grown immensely.
They were financially stable (Trust us, this is the most important component in the success of any start-up!). They had a huge team of 20 people working for them now, from teaching in the classes to drafting the mocks to taking care of their online platforms et al.
They realised they were ready to take the leap of faith. And here they are, fulfilling their long-awaited desire to cater to the aspirants of Bhubaneswar.
But why Bhubaneswar? Why were they always drawn to Bhubaneswar?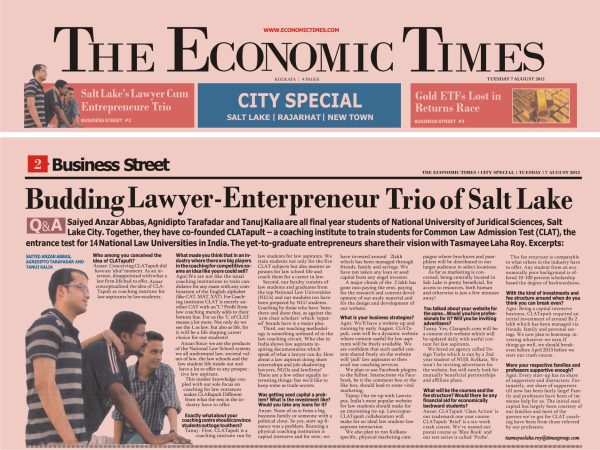 One of their founders, the one among them who was pivotal in conceptualising CLATapult, is from Cuttack. He himself had undergone his training in Bhubaneswar. He had prepared for a year in Bhubaneswar and had taken the first ever CLAT in 2008. He went on to finish his LLB from NUJS (2008-13 batch).
In order to accomplish his dream to join a premier law school, he had a joined a Coaching Institute in Bhubaneswar.
But he was hugely disappointed and realised there was a loophole in the way aspirants were taught in Bhubaneswar. Law students were being taught by MBA specialists. They were not good with their subjects vis-a-vis CLAT. They mingled CLAT with the MBA pattern, when the former required its own specific methodology. There were no CLAT-takers to teach him and his batch-mates.
There was no graduate from the premier National Law Universities (read NLSIU, NALSAR or NUJS) teaching them. They were being taught by businessmen.
YES, THEY WERE BEING TAUGHT BY BUSINESSMEN!
This is what has induced Team CLATapult to take over the reigns.
This is what has induced them to set up their own Shop in Bhubaneswar, where aspirants shall be taught by students of NUJS, Kolkata, people who themselves have prepared for and have done exceptionally well in CLAT.
People who have been there and done that! People who have fetched All India Ranks within top-200 in CLAT.
And hence their tagline, CLAT Coaching by NUJS folks and not by businessmen!
They have a sprawling center in Bhubaneswar at the following address:
N/1 32, CRP Square, Bhubaneswar, 751015 (Near Millennium Hospital/Opposite to Ankur Public School)
 You can give them a call at +91 990 363 55 33 and/or can send them a mail at clatapult@gmail.com. Just like Bhubaneshwar, Clatapult also has clat coaching centers in Kolkata. If you're from Kolkata and want to join our Kolkata clat coaching connect with us soon.