CLAT General Knowledge Preparation: A 101
Dealing with Current 'Affairs' and Static GK in CLAT
By Abhik Chakraborty
10 Minutes.  That's the time it will take for you to solve 50 questions in this section. In an exam like CLAT, where effective time management is the key to cracking it, these 10 minutes have the ability to change your entire career graph.
And, in my opinion, this section out of all the other sections requires maximum effort.
There is, however, no reason for you to lose sleep over it. One does not need to bury their heads into multiple newspapers and magazines or sit with those thick static GK books day and night. One need not be 'nerdy' with this section. Being smart is the trick.
Relax and try to follow the following prescription and you should be able to do fairly well in this section. (By fairly well, I mean a score of 35, although I feel 40 should be the target).
The section is divided into questions from both Current Affairs and Static GK. Current Affairs is essentially going to be the stuff out there in mainstream media over the entire year. On the other hand, when it comes to Static GK, the paper can have questions from any sphere of life!
Current 'Affairs' in CLAT
Mugging up will not help. You need to fall in love with the affairs of the world, or atleast make an effort to do so. I have tried to equate the sources from which you should study to the types of affairs that one has in life.
And you have to be a wily romantic, knowing when to romance each one of them, all the while keeping in mind your goal to score 40 in the section.
–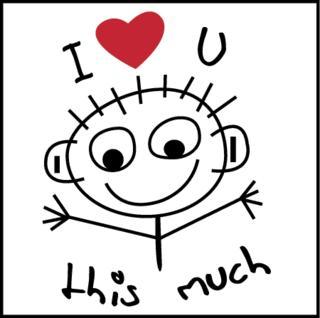 –
Thus, the three quintessential affairs in the next one year of life should be with:
1. One Newspaper: Should be treated as a wife. Preferably should be 'The Hindu' (Although my point is evident, I would like to put a disclaimer that I am not the RSS mouthpiece).  Indian Express is also recommended.
Requires daily attention, can be boring at times, nevertheless, it is indispensable. Also, on a more serious note, it helps immensely, if you note down stuff from the paper for revision before the CLAT-day.
Oh and do not even dare to leave out the editorials.
2. One Monthly Magazine: Should be treated as your extra-marital affair.Fall in love with PD. She will take care of the rest.
Needs weekly attention, but don't you dare hamper your marriage with 'The Hindu', thinking that PD will be able to take care of all your needs. Neither should it be vice -versa.  Always remember, your needs are a lot and you need both of them (a la Vicky Christina Barcelona).
And in case you are starting now, try getting hold of the earlier copies from the month of June. (For those who don't know, by PD, I mean Pratiyogita Darpan).
3. One Annual Magazine: Should join the scheme of things at the turn of this year. Either Manorama or its sister, Panorama, will do. Try getting hold of 'The Hindu- Diary of Events' which is a neat round-up of all that has happened in the preceding year.
Ahoy! Soon, it will be the month of January and with just a few months left for CLAT-day and most of you will be busy with Boards as well, so,you need to juggle between all three ('The Hindu', PD and Pano/Mano) and juggle sensibly, giving adequate attention to each, while working your way to the magical figure of 40 in this section.
Besides the above affairs, you can also have occasional dalliances with various supplements from different online sources or your coaching centre. In addition, if you want and if you have time, you can also follow a weekly magazine like Frontline or Outlook.
Static GK for CLAT
Even if it is explicitly mentioned on the CLAT website that only current affairs will come, DO NOT believe them. Ask anyone who has written CLAT 2012, he/she will tell you why.
A basic knowledge of History, Geography and Sciences will suffice. Since it's a wild competition for those top 200 odd seats, I'd suggest you to try to flip through the pages of the big, fat blue Pearson's book on General Knowledge to stay ahead in the race.
I reiterate, do not just mug up.If you do so, nothing will register in your head. Take interest. To generate interest, have frequent discussions with fellow CLAT aspirants about FDI, US presidential elections and the like rather than discussing Saifeena weddings.
If possible, try to study in small groups and share notes.
Do not fret. Stay Calm. Enjoy the prep.–
Abhik Chakraborty is a 1st year law student at NUJS, Kolkata
–