By Amrita Ghosh
Q. Replace the underlined words with better alternatives from the given options.
I. On a Sunday afternoon, people (1) roamed across the Place de la Comédie, a grand Haussmannian square in central Bordeaux. The crowd was (2) undecided in age, social class and ethnicity, but, this being France, the majority wore artfully (3) carved scarves. They rode by on public share bikes and sipped espresso at the terrace cafes on the square's southern edge, in the shadow of an elongated sculpture of a head by the contemporary Catalan artist Jaume Plensa. They (4) shifted in pools of sunlight on the limestone steps of the Grand Théâtre and trickled contentedly out of Gordon Ramsay's Le Pressoir d'Argent and Philippe Etchebest's Le Quatrième Mur, part of a recent wave of high-profile restaurant openings in this comely port city in southwestern France.
As I took in the scene, it was hard to believe that not so long ago Bordeaux was (5) condoned somewhat of a backwater. Despite being one of the world's major wine industry capitals, the city was known for years as La Belle Endormie, or Sleeping Beauty, as much for the smoke-blackened walls of its center as for its sleepy, overlooked (6) record.
1. a) went
b) moved
c) streamed
d) strewed
2. a) diverse
b) involved
c) engrossed
d) divisive
3. a) created
b) made
c) draped
d) designed
4. a) convoluted
b) clustered
c) dissipated
d) shuffled
5. a) considered
b) resonated
c) called
d) capricious
6. a) overview
b) scenery
c) groups
d) reputation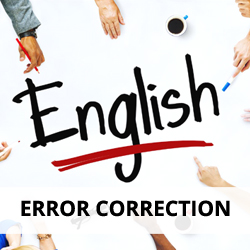 II. The French don't have an (7) expatriate for a "company man" but, if they did, it would almost certainly describe Laurent Dordet.
The 48-year-old Frenchman has spent nearly his (8) extra career at Hermès, in charge of several métiers, or professions, including textiles, and leather goods and saddlery, the products that (9) influentially made the name of that luxury goods purveyor.
Some may ask: Why stay? Mr. Dordet said that, given the diverse experience and the company's focus on first-class (10) partnership, the question is more: Why leave?
"As an employee, Hermès offers you a fantastic variety of know-how and possibility," he said. "Every four or five years, I have to reset my (11) self totally."
Most recently, in 2015, Mr. Dordet reapplied his considerable experience to the singular world of Swiss watchmaking when he was (12) accused chief executive of La Montre Hermès, the company's watchmaking division.
7. a) exception
b) expression
c) expectation
d) affection
8. a) affable
b) employable
c) entire
d) erudite
9. a) ingenious
b) insight
c) initially
d) imperative
10. a) craftsmanship
b) cooperation
c) condition
d) quality
11. a) brain
b) heart
c) mind
d) personality
12. a) appointed
b) anointed
c) appealed
d) assured
III. Aspirin taken by thousands of people to thin the blood and (13) wear off strokes could double the risk of heart attacks, experts have warned.
A study of 30,000 NHS patients found those with atrial fibrillation – a heart (14) symptom that causes an irregular and often abnormally fast heart rate – were at higher risk if they took aspirin than other drugs.
Researchers from Southampton University and Maastricht University in the Netherlands examined health records of people who were (15)provided warfarin, aspirin or a new generation of pills to prevent stroke.
They found patients who took aspirin were 1.9 times as likely to suffer an (16)accepted heart attack as those who took warfarin, one of a class of drugs called vitamin K antagonists.
Study leader Dr Leo Stolk, from Maastricht, said: 'Oral anticoagulant treatment with vitamin K antagonists has been the (17) casket for the prevention of stroke in patients with atrial fibrillation for (18) times.
13. a) wrack
b) will
c) take
d) ward
14. a) status
b) condition
c) surplus
d) report
15. a) prepared
b) prescribed
c) remedied
d) satisfied
16. a) arrhythmic
b) customary
c) acute
d) accounted
17. a) cascade
b) current
c) colourable
d) cornerstone
18. a) temporal
b) temporary
c) decades
d) vogue
IV. Holidaymakers should be wary of booking trips on unknown websites (19) amongst fears they could be scammed.
Money Mail revealed in January that (20) fraudulent had set up fake websites to trick British holidaymakers out of tens of thousands of pounds. Now a remarkably similar new site – Canaries-holidays.com – has been launched.
Scamadviser.com, which checks for signs of (21) proactive fraud, warns: 'This site is using an (22) abysmal service — which prevents us from contacting the site owner.'
Money Mail's (23) intrusion into Spanish holiday villa websites uncovered more than 50 holidaymakers who'd been tricked into handing over cash for holiday homes that didn't exist.
These fake websites have since been shut down.
Not only does the new villa site have the same address, but the name of one of the old websites can be seen in small letters. Photos seem (24) idyllic to those used on other sites.
19. a) amid
b) abate
c) against
d) allure
20. a) frauders
b) fraudsters
c) forage
d) freak
21. a) presumptuous
b) parametric
c) possible
d) parallel
22. a) altered
b) arraigned
c) accustomed
d) anonymous
23. a) investigation
b) infiltration
c) impact
d) excuse
24. a) irrational
b) irate
c) identical
d) improbable
V. The cabin laptop ban on UK-bound flights from terror hotspots has already caused (25) conference with airlines still (26) unwilling about when it will start and passengers told their gadgets won't be insured.
Large electronics such as laptops, iPads, Kindles and game consoles have been (27) ejected from hand luggage on services into Britain from six countries amid fears terrorists have perfected a new type of airline bomb.
But today confused passengers say they have been able to travel as normal.
The ban, largely (28) akin a US version starting on Friday, will affect direct flights to the UK from Turkey, Egypt, Tunisia, Lebanon, Jordan and Saudi Arabia.
Experts have called it 'pointless' because they believe terrorists could still bring down a plane using a bomb in the luggage hold or they could just try to fly from an (29) undetected country.
Shashank Joshi, senior research fellow at security think-tank the Royal United Services Institute, said: "This risks being seen as a form of pointless 'security theatre' which causes great (30)direction with little benefit to aviation security."
25. a) connectivity
b) rejoice
c) chaos
d) movement
26. a) uncanny
b) unsure
c) illusionary
d) preachy
27. a) returned
b) outlawed
c) effected
d) dismantled
28. a) representative
b) agitating
c) mirroring
d) accustomed
29. a) unknown
b) destination
c) unaffected
d) welcoming
30. a) denial
b) disruption
c) determination
d) devaluation
Answer Key
1. c) streamed
2. a) diverse
3. c) draped
4. b) clustered
5. a) considered
6. d) reputation
7. b) expression
8. c) entire
9. c) initially
10. a) craftsmanship
11. c) mind
12. a) appointed
13. d) ward
14. b) condition
15. b) prescribed
16. c) acute
17. d) cornerstone
18. c) decades
19. a) amid
20. b) fraudsters
21. c) possible
22. d) anonymous
23. a) investigation
24. c) identical
25. c) chaos
26. b) unsure
27. b) outlawed
28. c) mirroring
29. c) unaffected
30. b) disruption
YOU CAN REGISTER FOR OUR CORRESPONDENCE COURSES HERE.
You can read more about English HERE
You can read more about Logical Reasoning HERE
You can read more of Current Affairs HERE
You can read more of Legal Reasoning HERE.
You can read more of General Knowledge HERE
CLATapult was founded by 7 alumni of NUJS in 2012. It boasts of some fantastic teachers from NUJS (Remember! CLAT Coaching by those who have been there and done that)  and, currently, has 2 centers in Kolkata and 1 in Bhubaneswar. You can also attend our clat online classes.