Vaivaswatha Yagani*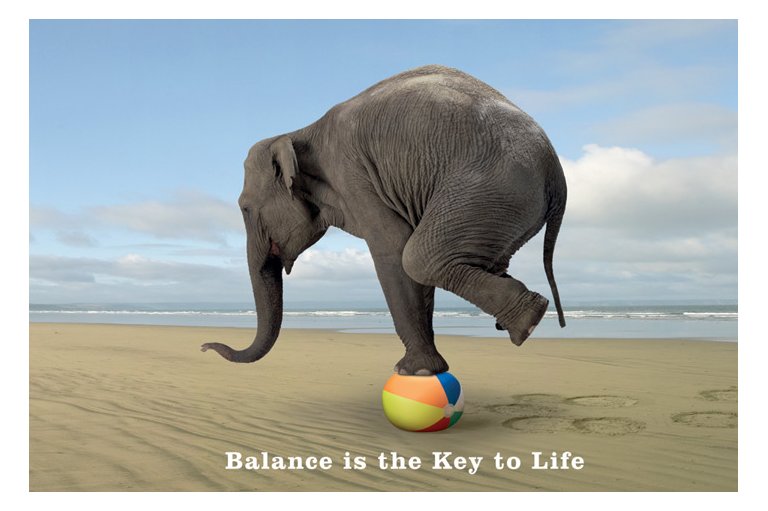 Hi law aspirants!
First of all, kudos to all of you for opting law as a career!
Let me introduce myself.
I am Vaivaswatha Yagani, a fellow law aspirant like you! I was in for the one year coaching course at CLATapult when I was in my 12th grade. Like many students I too was 'supposed' to opt for the Science stream and pursue Engineering, (courtesy of my family and of course… the stereotypic Indian society!) but I chose to take up Humanities and do Law instead. Appearing for CLAT was obvious, given my career choice.
Being the first in my family to be of the non-science background, my future appeared hazy. Having ventured into "unchartered waters" as one could call it, I was at a disadvantage due to lack of any additional knowledge about Law or CLAT; No contacts, no connections and no guidance whatsoever. Thus I have to say this and I genuinely feel it but, had it not been for CLATapult, I wouldn't have possibly cleared CLAT. From the immense help we got from the teachers to the regular practice sheets provided to us to the periodical online mock tests, everything helped us in many ways. Believe me when I say this, the CLATapult modules given to you are extremely helpful, as they provide you with numerous practice questions. So, do not overlook them.
THE PREP
CLAT is not all that hard if you know what and how to study. Read the newspaper every day. EVERYDAY! This not only keeps you updated but also improves your vocabulary, reading speed and understanding abilities. For all the 11th graders, two things are must-do and probably enough (for now!):-
Read the newspaper DAILY!
Attend possibly EVERY class
For those in 12th, and I relate to you guys more, remember that 95% in boards is not going to matter if you don't clear CLAT. Sure, you might get a pretty good college but it wouldn't be an NLU, now would it?! In the initial months it might be difficult to balance between 12th and CLAT but gradually you'll figure it out. Make sure that you don't get too consumed in your unit tests and pre-boards at school so as to neglect CLAT altogether. Attend the CLATapult classes without fail because many a times the teachers often address issues that students face like time management, pattern of questions, speed, accuracy and teach you little tips and tricks which will truly be useful on D-Day! Practice as many questions as you can. And practice some more!
Finally, to those who have dropped a year, mind you, this year is crucial for YOU guys the most. I don't mean to alarm you but I will say that no matter what happens DO NOT lose your focus. You work hard for just these 10 months and you're set for life.
STUDY SMARTLY
Rote learning stacks of books isn't going to help you get anywhere especially when it comes to CLAT. Read newspapers daily. This helps you with English and G.K. 'Word Power Made Easy' is a good book for English. For G.K, you can also go for 'Competition in Focus' (Trust me, it's a really good magazine!). Do not make the mistake of memorizing big fat G.K compendia. G.K is the most volatile section in the entire paper and you never know what might come, especially from static G.K. So keep up with the current affairs as this will give you an edge over the others.
For Legal, the guidance from the teachers and the CLATapult modules are enough to give you a gist of the basic principles. But it really depends on HOW MUCH you practice as this gives you an idea about the way in which questions can be twisted.
It is the same with Logical Reasoning. Once you get your basics right, all you have to do is practice. Remember, there is nothing like too much practice. The more you practice, the better you get.
Need I say about Mathematics?! CLAT Maths is your basic elementary arithmetic. (No, not 1+1=2, a little tougher than that!) CLAT Maths focuses mainly on your analytical ability and your ability to understand the logic behind a question and derive the answer. Almost like Logical reasoning but involving some simple formulas. It's handy to jot down all the important formulas in a small notepad so that in case you ever do forget any formula (which you shouldn't!), you can peek into it just that once!
PRACTICE
Practice may not make you 'perfect' but it will surely help you clear CLAT! CLAT prep is 22.8 % learning and 78.2% PRACTICING (barring G.K, of course)! PRACTICE like crazy! One thing that is a MUST-DO is doing PAST YEARS'PAPERS. Extremely vital! CLAT started in 2008 so all you have to do is go as far back as 10 years. That's 10 papers (its not a lot!). Do the papers of NLSIU AND NALSAR as well. You can also get numerous English, G.K, Mathematics and Logical questions from other competitive examination papers. But do this ONLY AFTER you're done with the CLAT and University papers. Don't forget to do the CLATapult modules as well. What's the harm in a few additional questions, right?!
THE ONLINE MOCKS
I cannot even begin to express how vital online mocks are. Not only will they help you with practice and time management but will also create a near parallel atmosphere of the second Sunday of May so that you are mentally prepared to appear for the exam. DO NOT appear for these mocks while sipping your coffee or on your couch (Yes, there are people like that!)! Give mocks regularly. The more mocks you give the more you'll realize about your strengths and drawbacks and work on them accordingly. A simple logic that MANY people forget, devote MORE time to your weak points and relatively lesser time to your strong points. Lastly, DO NOT in ANY case feel discouraged if you aren't scoring well in these mocks. Initially you might not do well but gradually you'll get better. Though there may be fluctuations in your performance along the way, do not worry and just try your best to keep your score consistent or ascending. And yes, these mocks do not determine your ACTUAL performance in CLAT, so don't fret too much if you aren't doing well. Chances are you'll surprise most of us!
INEXHAUSTIBLE RESOURCE
You might think it's the internet but it's not. It's your teachers! DO NOT hesitate to approach them with ANY query that you might have. ANY! There is nothing like a stupid doubt. Only a person stupid enough to not get it cleared! The teachers at CLATapult are extremely obliging and cooperative. So make the most of it. They will naturally brief you on how to prepare for CLAT, how to attempt the paper, how to manage your time apart from suggesting various books and websites for your prep but in case you've got any other questions they'll surely help you out.
ENJOY!
CLAT prep is not even remotely like IIT-JEE or NEET where you have to study 25 hours a day! Honestly, if done the right way, CLAT prep is quite enjoyable. I for one had a great time! It's not a crime if you treat yourself with an occasional movie or maybe a fancy dinner at a restaurant. After all, we're human right?! But remember that you MUST cope up with whatever you skipped as quickly as possible the very next day.
CONFIDENCE
Confidence is the key, lock, bolt, handle, door, everything! Do not in any case lose your cool. One of the main reasons why I was able to keep calm during my exam was the immense support I had from my family. It was what kept me going. Find your support system and your driving force and keep going.
I hope I was able to help you guys out. Don't lose hope, trust your instincts and never stop believing in yourself. If you think you can do it, you'll probably end up doing better!
ALL THE VERY BEST!
*Vaivaswatha is a former 1-year student in CLATapult for the 2016-17 session. She took her Boards in 2017 and did well at her Boards as well at CLAT and is in her first year in NUJS now.