By Rishabh Goenka and Kartik Khanna
After having watched Damini with the classic tareeq-pe-tareeq scene umpteen times, I thought myself ready to train to become a legal shark in law school.
I was thrilled by idea of poring over dusty tomes on criminal laws and medical forensics, and using them to lambast a lowlife delinquent in court.
I solemnly swore to myself to learn every act, every provision and every schedule if it meant that I could growl "you're out of order!" a-la Al Pacino.
It is an important decision to spend half a decade of your life at the same institution, being devoted to the same discipline. In June of 2008, I made mine, and came to NUJS.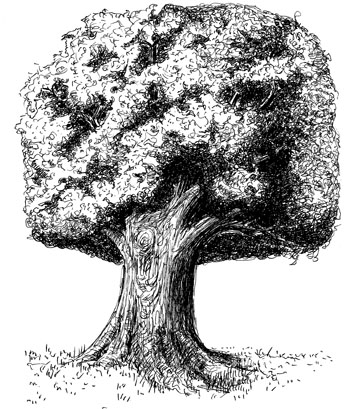 Four and half years down the line, I am happy that I made the right choice. This is primarily because these years opened my eyes to the glut of opportunities one can seize, apart from just aiming to be a Ram Jethmalani or Zia Mody.
As a fresh-eyed entrant in NUJS, I was assailed by a buzz around 'mooting'. What mooting meant and what this creature looked like, I was unaware of. When I went for the moot orientation organised by the Moot Court Society, I knew instantly that a life-long love was about to be requited.
The idea of participating in a mock trial on behalf of a fictional client with a convoluted set of facts, armed with only presence of mind and an ability to make pointed arguments was hugely exciting.
I participated in the internals that year and qualified as a researcher in the moot team. I went on to represent NUJS at a mediation moot in Paris, an achievement of great satisfaction for someone who was looking to sharpen his researching and drafting skills.
The beauty of law school was however, that the learning never stopped. After my first year, I was introduced to the idea of parliamentary debating.
PDs are a forum where a house of parliament containing two teams will debate on a particular motion, demanding great argumentative skill, a penchant for general awareness and a habit of reading as much as possible, to win. The breakneck speed and mere 20 minutes for preparing the case made it a true test of thinking on one's feet and inculcated a thirst for more knowledge.
For those looking for alternative sources of being engaged, Model United Nations proved another source of engagement with mock UN plenary sessions where representatives of different countries highlighted topical issues, negotiated and cajoled their way to lasting solutions to the numerous burning problems our globe is beset with.
From mooting to MUNs, I valued these experiences because it also gave me a chance to participate with some of the brightest minds across the college circuit. Every such association has been a source of great learning and left me the better for it.
A point came finally when I sated my appetite for travelling outside college for such events. It turns out that law school can be versatile in presenting a whole host of different opportunities.
At this juncture, I busied myself in more academic pursuits by writing academic papers, which were published in several law journals.
I found the exercise exhilarating, for there are few activities that are more challenging. Writing a paper for instance, on changing the rape laws in India, one needs to highlight the current criminal system tackling rape laws, exhaustively describe its problems and shortcomings, state our argument and what change we propose, describe its potential benefits and sometimes, even take help from foreign laws and judgments to substantiate our argument.
In short, writing a legal article for a law journal requires painstaking research, a clear and logical voice and an ability to cut through the chaff of rambling Indian cases and opinions of jurists, to make a sound argument on a topic.
Those looking to put their legal education to good use went so far as to institute real cases before the courts, by way of a public interest litigation and writ petition. Some filed consumer cases before the district redressal forums, drafted and sent RTI letters and championed the cause of transparency in areas where none existed before.
Legal clinics were set up where we could use our training to help the needy who could not afford quality legal assistance. Our time in law school thus, fostered a great sense of empowerment, which we could choose to exercise by engaging in such practical lawyering.
I must admit that despite my passionate description of the many wonders of law school, I have been unfair in that, I have made it sound like all work and no play. Nothing could be further from the truth.
Many of my friends who were talented singers, dancers, actors and athletes found their calling owing to the rich patronage to the arts and sports that law school tenders. The annual calendar across the law school circuit is replete with numerous cultural and sporting fests that provide a glut of opportunities for sporty and culturally sound.
In addition, initiatives like the Informal Discussion Group at NUJS have allowed for law students to engage with newsmakers like Shashi Tharoor and Harsh Mander without the presence of media. This has ensured that we are exposed diverse social, legal and cultural views that aren't always politically correct!
Choosing a career requires a lot of introspection. What you wish to do ultimately in life, should reflect from your choices. My reason to join law school can be summed in a quote by Christopher Darden, "I chose to go to law school because I thought that someday, somehow I'd make a difference."
—
Rishabh and Kartik are both 5th year law students at NUJS.
–