So the time for the final showdown is dawning near and the question is how you can gear up for it in the last and the most important month before CLAT examination.
First thing you need to do is, RELAX !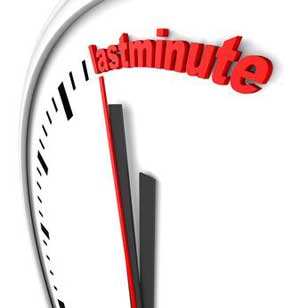 CLAT is one of the easiest entrance exams in the undergraduate level in India, so derive pleasure looking at the medical and engineering aspirants. Relative misery is helpful. It takes a lot of burden off your shoulder. Take my word for it!
First of all I shall love to share a few tips for the hardworking and diligent students who have been working for a year or more and then I shall have a few words for the studs who just started preparing in the month of April ( I am one of them).
Now those of you who have been working for a long time now, 80% of your job to acquire a ticket to an NLU is done. But the remaining 20% is very tricky and tedious.
I have seen some very smart people who worked hard throughout two years and, in the end, couldn't make it to any NLU because of their complacent attitude in the last one month.
The thing with CLAT is you don't need to work very hard but you have to work smart regularly. Never be in the false illusion that since you've been working hard for such a long time you can afford to be completely relaxed in the last month.
You simply can't!
But then the good thing is you don't have to work as hard as the crash course students. All you have to do is revise and practice what you already know. That shall take only 5-7 hours a day.
CLAT is not about your immense knowledge (I know that's sad) but is about its application.
And coming to the studs, you all are Alpha males and females and one month is more than enough for you all.
Complete the entire syllabi by the first week (Don't complain, it is very much feasible).
And by completion of the entire syllabi, I don't mean that if a test is taken after a week, you'll score 100+ in the test but if you're given 3 hours instead of 2 you will be able to answer most of the questions correctly.
If you are done with the syllabus in a week, you will have enough time to improvise upon your preparation which will change your scores from dismal 60s to 130s. So, don't even think that you've only a month and you cannot get into an NLU. Don't give yourself preposterous excuses to survive.
And an advice for both the aforementioned categories, give as many mock tests you can and don't let the scores fill you up with despair.
Mock examination is the place where you make all possible mistakes. You're supposed to do that!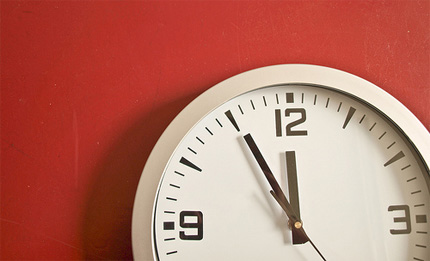 How to prepare for CLAT in the last month – Subject-wise Tips
English
Don't be afraid of this subject. I know some of you're. Don't escape from it but face it.
There are only three to four topics you need to know for the grammar part and your work is done. The topics I believe you need to work upon are Tense, Usage of tense, the Verb : Person and number, Agreement of the Verb with the subject.
And get an Objective English book (preferably Tata McGraw Hill) which the civil service aspirants use and you can work upon correction of sentences, vocabulary, one words and other things which you think to be important from this book.
Just go through the 100-150 words in the vocab section because you will need 9 lives of a cat to complete Oxford Dictionary (Don't even think about it! Some crazy people actually try that shit).
GK
Ah! This is where I screwed up. I scored 16 only.
So I actually know what you need to do in order to avoid a complete fiasco.
You have no choice but to complete Pearson or Manorama Year Book or the Universal's big fat book for CLAT preparation.
Don't try to read a set of question and answers from any book. You won't remember anything. Study the way you studied History, Geography and other subjects for your Class X boards. This was static GK.
For current affairs refer to any online website where all the important current affairs are compacted in a compendium for every month. That will work just fine.
Or go for the Competition in Focus Magazine.
They have a March – March edition which covers almost everything relevant for CLAT. !
Logical reasoning
You don't really need to be advised about this section. Just complete Universal and the books provided and suggested to you by your mentors. And practice it regularly.
Legal reasoning
This is the easiest and the most scoring section of all.
Read the basics of Tort and Contract and that's all.
Try to solve 50 questions within 30 minutes. And first read the facts and then the principle. Sometimes you can just read the facts and infer the answers without any need to read the principle (But try this only if you've practised a lot).
Mathematics
Finally we reach the one of the most dreaded sections among all CLAT aspirants.
First advice, don't be scared and don't even think that you will prepare for 180 marks for CLAT.
The numerical problems in CLAT are too easy and I don't want you all to regret the fact that you didn't prepare Maths.
Complete the modules provided by your mentors which is comprised of easy problems that acquaint you with the sums that generally come in the paper.
Then go for tougher problems. My advice would be to get the Quantitative Aptitude book used by CAT aspirants. The book introduces you to clever tricks on each and every topic and makes your mathematical skills smarter.
Now that I have summarised on all the topics, I can finally come to the most important topic about how to hold your nerve throughout this treacherous and sinister month and on the day of the exam.
Take a deep breath in!
By now am sure some of you nervous freaks are getting those panic attacks regularly and you're suffering from anxiety disorder thinking what shall happen if you don't crack CLAT?
Nothing will happen!
You'll still be alive and kicking (That's what matters all the time) unless and until you've a heart attack one of these days (My heartfelt condolences for the prospective deceased).
So don't be nervous. Believe in yourself that you can do it. Get an inspiring playlist in your cell phones and mp3 players. Include songs like Eye of the Tiger, I get Knocked Down!, and Lord Don't Move the Mountain (You get to listen to nice songs on the pretext of CLAT preparation).
So give whatever you've this month and procrastinate all the happening events, and after two months you will be in a NLU. You can join the crash course for clat if you're lacking the preparation time. 
So now that everything is said, BEST OF LUCK !
Yudhajit Sinha